Government Intervention Spawns Hope for Water Quality in Tonga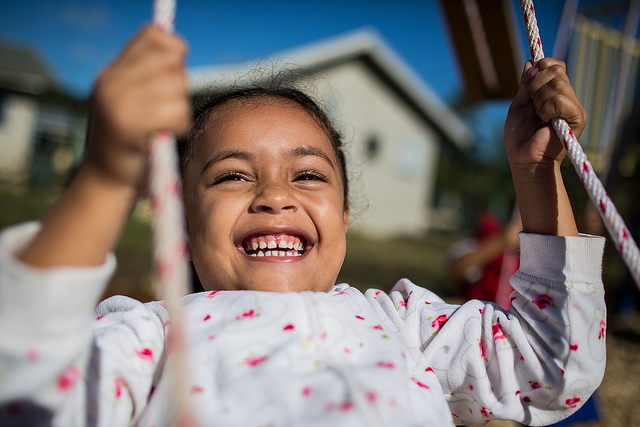 Poor water quality is a prevalent epidemic in the Polynesian islands of Tonga. Despite the fairly steady supply of water in the islands, sourced from rainwater catchment systems and groundwater, water quality in Tonga needs improvement to prevent potentially deadly waterborne illnesses. The inability to access appropriate sanitation, as well as the cultural absence of hygienic attitudes, led the Tongan government to intervene in community affairs.
A major contributor to poor water quality in Tonga is the lack of any statistical information about water distribution or a centralized sewage system. No data exchange systems have been enforced because much of the country's water consumption is managed at a communal level, bearing little to no legislative authority. Although Tonga's Ministry of Health attempted to keep the water supply free from wastewater contamination, the local community remains in control of wastewater due to the culture of the islands.
Another factor that inhibits water quality in Tonga is that the population has grown by 46,000 people in the last decade, according to the Pacific Community. The steady increase of population created greater pressure on how the water supply is managed and treated. It is now more important than ever for Tonga to ensure that the quality of water is acceptable.
Despite the absence of authority regarding water resources, the Tongan government recently enforced the Water Supply Plan. The World Health Organization defines this as "a risk assessment and risk management plan for water supplies that, when implemented, reduces or eliminates the water becoming contaminated by pathogens, chemical or through physical means." Part of this plan includes educational programs which are also successful in raising cautionary awareness towards water quality and personal sanitation.
The road to improvement for Tongan water quality is optimistic. According to the Secretariat of the Pacific Community, external aid from the EU provided 1.1 million euros to address water security for the Kingdom of Tonga, which is used for innovative technology to make collecting and cleaning water more efficient and secure. However, establishing lasting improvement of the water quality in Tonga is ultimately dependent on members of the community who must comply with the governmental pleas to change.
– Mary Hocker
Photo: Flickr
https://borgenproject.org/wp-content/uploads/The_Borgen_Project_Logo_small.jpg
0
0
Borgen Project
https://borgenproject.org/wp-content/uploads/The_Borgen_Project_Logo_small.jpg
Borgen Project
2017-06-24 01:30:18
2020-02-12 20:06:19
Government Intervention Spawns Hope for Water Quality in Tonga