Four Organizations Helping Homeless Children in Vietnam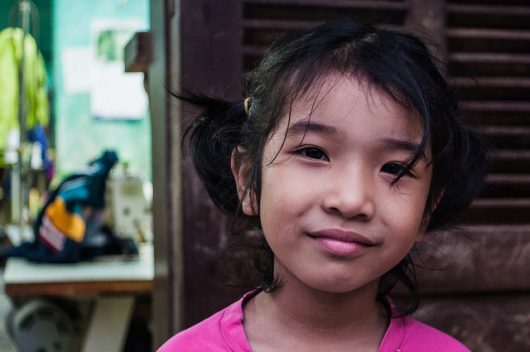 Vietnam's homeless children were coined "children of the dust" or "street children" and frequently live in large, bustling cities, like Ho Chi Minh and Hanoi. However, organizations have initiated direct community engagement and support for street children by building children's shelters.
According to the Human Rights Watch, there were approximately 23,000 homeless children in Vietnam in 2006. As impoverished families become unable to support their children, many turn to the streets in search of work.
A majority of street children are boys who find cheap labor in cities, such as Hanoi. Common jobs include shoe-shining and street vending in public spaces. Due to the difficulty of maintaining a stable income on the streets, the Human Rights Watch reported that homeless children in Vietnam often earn an estimated 20,000 dong, about $1.25 each day.
To address these growing concerns, four organizations have made progress in aiding Vietnam's street children.
Blue Dragon Children's Foundation
Since 2004, the foundation has reached more than 2,000 children and currently has 400 children using their programs. The Step Ahead program focuses on caring for both street and disabled children, using "social workers, lawyers, psychologists, teachers and residential care staff" to provide children's shelters, tutoring services and legal assistance.
Additionally, the Step Ahead program promotes an outreach team to directly provide healthcare and shelters for homeless children in Vietnam. A drop-in center is also available for children to socialize and meet with social workers.
Family 4
Family 4 currently operates several children's shelters, which serve as home to 30 children, aged 6 to 18 years. According to Family 4, the children are "orphans, or children from extremely impoverished families whose parents could no longer provide for them."
Four social workers, called "mothers," are responsible for establishing a familial environment to create healthy relationships with the children, paying close attention to their health and developmental needs. Education is also encouraged by the shelter, spanning from kindergarten to college.
For example, Dat, a former child at Family 4, received his university degree in Agricultural Engineering and currently works as an organic strawberry farmer. Dat became a member of Family 4 in 2004, after his single mother struggled to afford care for him and his siblings.
Children of Vietnam
The organization focuses on reaching children through education, healthcare, housing, nutrition and disaster relief. For instance, scholarships are distributed for both education supplies and hospital bills.
In 2005, a tutoring program was implemented within the Da Nang Street Children program to increase high school graduation rates. For example, in 2013 alone, the program reached 154 children. Moreover, the Bright Scholars Club formed in 2012 to aid women toward financial stability, allowing greater privileges for their children.
More recently, in 2013, the program built six "new compassion houses," ten toilets and made housing repairs for four families. Roof repair was also completed at the Hoa Mai orphanage. Children of Vietnam also provided 248 families with disaster relief for floods.
Friends of Hue Foundation
The children's shelter is just one of several projects supported by this foundation. Founded in 2000, after a serious flooding in Hue, the foundation originally centered its mission on disaster relief, but has since expanded to programs, such as the children's shelter.
The shelter implements "extracurricular activities and classes such as traditional Vietnamese music, piano, dance and art classes" in addition to career counseling and an English-language program. Since its initiation, the Friends of Hue Foundation has enabled 20 children to leave the shelter and pursue "formal education" and various careers.
"Children of the dust" now have greater access to shelters offering healthcare, education and safety from the streets. As organizations recognize and employ programming for street children, their futures look more hopeful than ever.
– Christine Leung
Photo: Flickr
https://borgenproject.org/wp-content/uploads/logo.jpg
0
0
Borgen Project
https://borgenproject.org/wp-content/uploads/logo.jpg
Borgen Project
2018-06-25 01:30:25
2019-12-18 14:35:57
Four Organizations Helping Homeless Children in Vietnam