The Home-Grown School Feeding Model Tackles Zero Hunger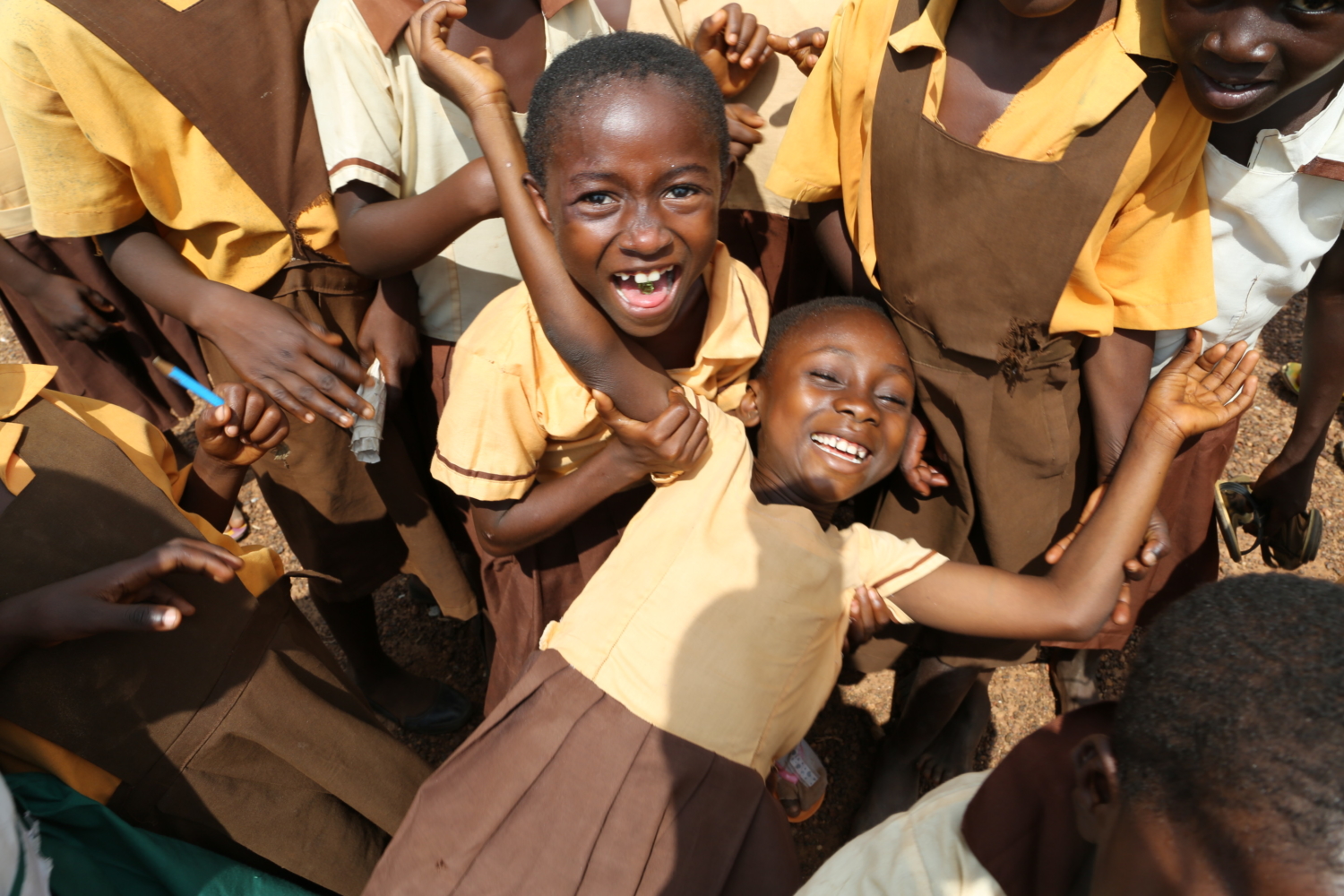 At 310 million, nearly half the world's schoolchildren in low- and middle-income countries eat a
daily meal at school
. The benefits of school feeding include increasing enrollment and course completion, as well as promoting a nutritious diet for children. Governments have since evolved this model into
Home-Grown School Feeding (HGSF)
, which integrates local smallholder farmers and community members. This added step secures local food systems, encourages economies and delivers fresh, diverse food to schoolchildren. In all, Home-Grown School Feeding is an intertwined, multifaceted approach to the Zero Hunger Challenge.
Opportunities for Smallholder Farmers
Smallholders produce roughly 80% of the food consumed in low- and middle-income countries. Yet, farmers in these areas still lack the educational opportunities and resources to bring them out of complete poverty. Two major obstacles they face include price volatility and unpredictable markets, both of which Home-Grown School Feeding programs help to alleviate.
HGSF programs provide a stable market demand. This aids farmers with the unpredictability of growing seasons, amounts of food needed and the type of product that is likely to sell. Through careful organization and planning, smallholder farmers can fully understand the needs of each school and thoroughly prepare beforehand. This means less wastage, reduced risk of investments and more opportunity for farmers to expand their capacities. When farmers receive a stable income following their initial investment into Home-Grown School Feeding programs, they can produce quality and more diversified products. In turn, this gives them access to additional markets.
Structured markets resulting from HGSF programs also encourage cooperative associations between smallholder farmers. This has the potential to reduce farmers' reliance on local traders who may hold bargaining power over them. By creating an organization together, smallholder farmers are able to share knowledge, monitor food for quality and value and get access to credit. Social protection and promotion through established organizations is thus a major benefit of Home-Grown School Feeding.
Local Community Benefits
A strong HGSF program encompasses a whole community and food production process, from growing to preparing and eating food. Replacing school meals with the HGSF model can support a whole group of people along with the students.
Job creation is one particular benefit for local communities, from delivery drivers to cooks. However, there are also chances for rural businesses to provide nutritious products to schools. In addition, more people than farmers profit from the added access to markets, which increases income and prevents economic stress.
With careful planning and implementation, governments can also use HGSF programs to promote gender equality and decrease discrimination against vulnerable groups. This model can support different groups' participation in farming and cooking and generally promote skill training and self-confidence. At first, compensation for their work might be food or services, but their work will evolve into paid positions.
Kenya's Successful Use of HGSF Programs
Kenya's Home-Grown School Feeding model reaches 1.5 million children every school day. The model benefits students, whose hot lunches provide the nutrients needed to focus in school. However, it also benefits the agricultural sector, who benefit from the predictable market demand.
To maintain a transparent, flexible model, Kenya uses a decentralized HGSF approach and incorporates multiple members of the local community. Once the government sends funds to schools, school meal committees carry out a public tender process and procure food from local farmers and traders. The committee, made up of parents, teachers and community members, assure the ministry of health checks the food for quality. Once it is cleared, the committee employs community cooks to prepare the food.
Kenya's HGSF model has experienced some problems, particularly in arid and semi-arid rural regions. Among other obstacles, lack of infrastructure and water scarcity in rural communities mean that smallholder farmers don't necessarily have the capacity to meet the demands of schools. This leads school committees to procure food from traders, who may not be local. In this way, rural smallholder farmers aren't always receiving sufficient benefits from HGSF intended to alleviate poverty and meet the Zero Hunger Challenge.
Nonetheless, necessary adaptions and policy implementation to the HGSF model can be made by the government to include more smallholder farmers. Rural agriculture incentives and rural development policies would provide support for farmers, but these often cost a lot of time and money. Less costly strategies include linking smallholder farmers to schools and informing them of program requirements or preparing in-depth documents for schools, which outline procedures and implementations.
The Potential of HGSF
Home-Grown School Feeding programs have the potential to combine benefits in health, education, agriculture, economic development and social well-being. The model acts as a catch-all solution for preventing poverty. By taking the investment in school meals further by investing in HGSF programs, local economies thrive and food systems become sustainable. Ultimately, HGSF's intertwined nature becomes a viable strategy to achieve the Zero Hunger Challenge.
– Anastasia Clausen
Photo: Flickr
https://borgenproject.org/wp-content/uploads/logo.jpg
0
0
Kim Thelwell
https://borgenproject.org/wp-content/uploads/logo.jpg
Kim Thelwell
2020-10-09 16:13:07
2020-10-09 16:13:07
The Home-Grown School Feeding Model Tackles Zero Hunger