The Growing Markets in Lagos, Nigeria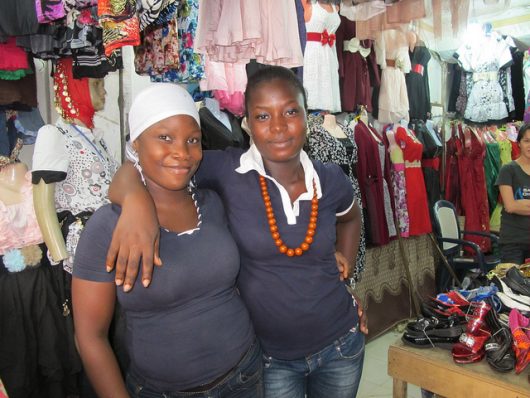 Nigeria is often associated with a stagnant economy riddled with corruption; however, Lagos, the country's largest city, hosts business opportunities that are continually growing, making it one of Africa's largest rising economies. Lagos is currently Africa's seventh largest economy, and its rapid rise in GDP and population have the city projected to become the continent's second largest market by 2035. The growing markets in Lagos have boosted Nigeria's economy and have set an example in a continent full of market opportunities.
Economy and Population in Lagos
The GDP and population growth of Lagos, Nigeria are the most indicative factors of the rapidly growing market opportunities in the city. Economic growth first began in Lagos after the government moved the capital to Abuja in 1991, and then continued on after the government invested money in the growing oil industry in the area.
In addition to the oil industry, Lagos has also economically benefitted from Nigerian policy reforms that improve privatization of businesses. Many newly privatized companies are centralized in the Yaba district of Lagos, which has been financially supported by the state government, and infrastructure projects are constantly underway to reflect the rapid growth of the city.
This economic growth has led to a state output of $136 billion in 2017, comprising more than a third of Nigeria's GDP. The strong economy of Lagos is projected to continue growing with a 4.5 percent GDP growth per year in 2035, a figure that rests significantly above the current global average of 2.9 percent.
Lagos's growing economy and infrastructure largely work to support a rapidly increasing population. By 2035, the population is expected to reach 28.5 million people ­­– significantly higher than the 2012 census population of just over 8 million people. Governor Akinwunmi Ambode claims that the population is a significant factor of the growing markets in Lagos, adding that the city has "the population and rise of an emerging class" and is "a new market, a new frontier to consider."
New Businesses in Lagos
New business opportunities have shown off the increasingly prosperous markets in Lagos, and many successful Nigerian startups now have their offices in the city. Finance/technology, consulting, retail companies and startups like PayLater and Yellow Brick Road have historically dominated the economic environment of Lagos, and continue to host numerous companies that have caught investors' attention.
Investment opportunities in Lagos are also important to the city's markets and are some of the largest in all of Africa. According to the World Bank, an estimated $93 billion in investments in Africa is required annually, and Lagos requires at least a quarter of these investments.
Continued Expansion
Market opportunities in Africa continue to expand with economic growth, and these opportunities are only emphasized in Lagos, Nigeria. The city has become a thriving music, fashion and film hub throughout Africa, and growing markets in Lagos develop along with GDP and population.
Africa has immense economic potential, and Lagos is only one of several cities on the continent that showcases these realized business opportunities. With continued attention and proper investment, both the city and the nation should see a bright fiscal future.
–Matthew Cline
Photo: Flickr
https://borgenproject.org/wp-content/uploads/logo.jpg
0
0
Borgen Project
https://borgenproject.org/wp-content/uploads/logo.jpg
Borgen Project
2018-08-07 01:30:40
2019-09-02 16:43:57
The Growing Markets in Lagos, Nigeria