Top 10 Facts About Poverty in Nigeria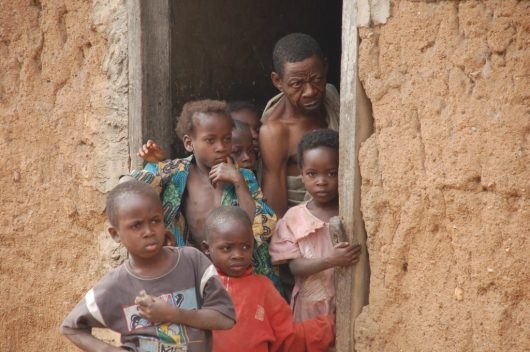 Nigeria is known for having one of the more affluent economies in Africa; a large oil drilling industry ensures that the country always has a consistent revenue stream. But the lives of people in Nigeria reflect poverty rather than affluence —  here are the top 10 facts about poverty in Nigeria:
The Top 10 Facts About Poverty in Nigeria
According to Nigeria's Special adviser to the President on Social Protection, poverty in Nigeria affects an estimated 67 percent of the population. That's 124,620,000 people who live without sufficient means to support themselves or their families.

Nigeria has a current Gross Domestic Product (GDP) worth of $405.10 billion, and represents more than half a percent of the world economy. Its main industry is oil, which contributes to poverty in Nigeria and ruins water sources due to constant oil spills.


 

In addition to the Nigerian economy being on the rise, the figure for citizens living in absolute poverty has also risen 12.3 percent from 54.7 percent in 2004. "Despite the fact that the Nigerian economy is growing, the proportion of Nigerians living in poverty is increasing every year" said the head of Nigeria' Bureau of Statistics, Yemi Kale.

Nigeria's Bureau of Public Service Reform urged attention to a housing shortage in the country that left over 108 million Nigerians homeless. There are 100,000 houses built yearly in the country, but with hundreds of million homeless and living in poverty, this is insufficient to support the nation's needs.

While facts about poverty in Nigeria illustrate how the country makes most of its money from its oil sector, the nation has unfortunately become overly-dependent on this single industry. Due to this reliance, other areas of the economy that host a majority of available jobs — agriculture, palm oil production and coconut processing — are in decline.

Nigeria's Minister of Information and Culture, Alhaji Lai Mohammed, states that the government understands this problem and is gearing up to provide 300,000 new jobs for young people in 2018. He said that by ensuring a higher percentage of the population works, Nigeria will counter both poverty and violent extremism. Mohammed said, "The N-Power program of the government has deployed over 200,000 young Nigerians to schools, primary healthcare centers and agriculture centers."

The World Food Programme (WFP) has spent over $126 million on food aid for Nigerians. The WFP has also helped 1.1 million food-insecure north-eastern Nigerians. Due to a lack of means and money, 5 million Nigerians were hungry at the beginning of 2017; but by the end of 2017, that number was reduced to 2.5 million.

According to a report by UNICEF, an unacceptable majority of households in Nigeria drink contaminated water. Although 64.1 percent of Nigerians have access to improved drinking water sources, 90.8 percent of Nigerian households drink water contaminated with feces and other substances like E-coli.

Nigeria has one of the fastest growing populations in the world due to a lack of family planning and an influx of refugees. The Catholic Church in Nigeria says the continued entry of refugees from Cameroon has worsened the poverty situation in Nigeria. According to Caritas Nigeria, poor areas were being overburdened by the significant amount of Cameroonians fleeing war in their home country.

Nigeria's National Bureau of Statistics (NBS) found that poverty was most apparent in the north of Nigeria, with certain northern states having a poverty rate near 86 percent. The NBS also found that Nigerians consider themselves to be getting poorer.

The Need for Diversification
These facts about poverty in Nigeria make one thing clear: the nation needs to diversify its economy and prepare its younger generation by emphasizing education. The high level of homelessness and poverty is a stark contrast to the country's relative affluence; although statistics show that poverty in Nigeria is on the decline, the progress is sluggish. In the meantime, upwards of a hundred million people undertake a day-to-day struggle to scrape by.
– Sam Bramlett
Photo: Flickr
https://borgenproject.org/wp-content/uploads/logo.jpg
0
0
Borgen Project
https://borgenproject.org/wp-content/uploads/logo.jpg
Borgen Project
2018-02-25 01:30:10
2019-11-29 14:58:48
Top 10 Facts About Poverty in Nigeria