How Amazon and UPS Battle Food Insecurity in Guatemala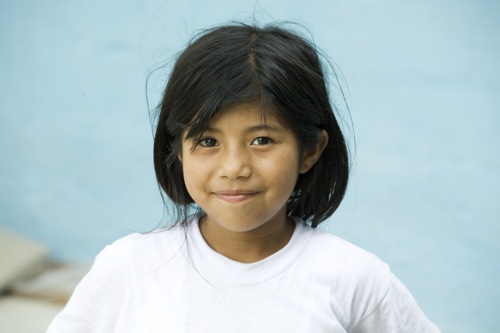 September 1, 2020, brought joy to citizens of Guatemala City as nearby schools finally received a long-awaited donation from the company, Amazon. Through coordinated efforts with Guatemala Minister of Education Claudia Ruíz Casasola, Amazon donated cooking supplies which will be dispersed among 500 schools surrounding Guatemala City. These schools are located in the Dry Corridor, an area that has suffered from food insecurity due to dramatic flooding followed by months of drought. Amazon's donation to these 500 schools will perhaps assist 100,000 students currently battling food insecurity in Guatemala.
Amazon's Partnership with the World Food Program (WFP) USA
Amazon is a partner of the World Food Program USA (WFP), an organization dedicated to fighting global hunger and famine. The organization has had quite a year, providing meals for 138 million people. They even raised $1 million in 10 days for those suffering the results of the explosion in Beirut. This partnership has allowed WFP to continue its efforts in supporting the Guatemalan government's school feeding program while combating global hunger as a whole.
Amazon's Partnership with the United Parcel Service (UPS)
This donation was long-awaited, as Amazon delivered the initial shipment back in February of 2020. Concerns surrounding the COVID-19 pandemic and international shipping delayed the distribution of the donation until now. Therefore, making this a moment of excitement and gratitude. However, the shipment of this donation was made possible through the generosity of the United Parcel Service (UPS). UPS covered the cost of the shipment of Amazon's donation to the schools in Guatemala, contributing to the support of the WFP as it navigates the global challenges of the pandemic. The donations expect utilization in January when many public schools plan on welcoming back students.
The outcomes of this donation are plentiful, as food insecurity is a major threat to the children in Guatemala. This year's cropping season produced Guatemala's worst crop yield in 35 years due to excessive drought. Moreover, Guatemala faces the highest level of malnutrition in Latin America. As a result, many school-aged children face stunted growth and the pandemic contributed to a total of 1.2 million citizens, already in need of food assistance.
Through the generosity of Amazon and UPS, items such as bowls, blenders and pans will arrive in schools to prepare breakfasts and lunches for students facing food insecurity. By battling food insecurity  in Guatemala and malnutrition in schools, the government can work to make sure students are receiving their necessary nutrient intakes. In parallel, this does not place financial stress on families to provide daily meals for their children.
Mission Guatemala
The Guatemalan government's school feeding program, in addition to other initiatives, such as Mission Guatemala, has the goal of ending any deaths relating to hunger across the country. Large organizations like the WFP, along with major businesses like Amazon and UPS have the potential to assist in the fight against global hunger in countries like Guatemala. Amazon and UPS have set a positive example with this donation. In this way, they bring awareness to the food crisis that exists in countries outside of the U.S. Due to the companies' global influence, other major brands may follow suit. Potentially, making donations and partnering with organizations that work to assist others.
The WFP USA also accepts donations and the opportunity to begin fundraising through their website. Advocacy is essential, and any individual contribution can assist those battling hunger, as seen by the generosity of both Amazon and UPS.
– Evan Coleman
Photo: Flickr
https://borgenproject.org/wp-content/uploads/logo.jpg
0
0
Kim Thelwell
https://borgenproject.org/wp-content/uploads/logo.jpg
Kim Thelwell
2020-10-17 04:00:58
2020-10-17 04:00:58
How Amazon and UPS Battle Food Insecurity in Guatemala