Five Development Projects in Jordan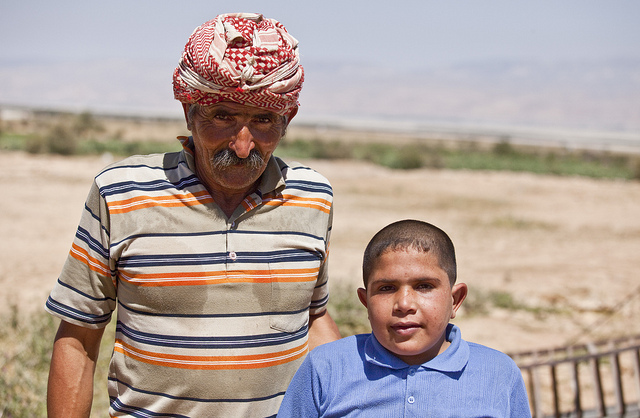 Jordan's economy is projected to grow within the next year. Despite regional instability in Africa and the Middle East, five development projects in Jordan work toward the common goal of improving socio-economic conditions for its citizens.
City-to-City Exchange
In 2015, the US Agency for International Development conducted a city-to-city exchange program between Pocatello, Idaho and Hooksett, New Hampshire and three cities in Jordan: Al-Shou'la, Muath bin Jabal and Tabaquet Fahel. The program began in March of 2015 with the objective to advise the local Jordanian government on economic development ideas and approaches.
US representatives acting as advisors collaborated on plans for a local farmers market in Al-Shou'la, municipal development in Muath bin Jabal and the development of a refrigeration system in Tabaquet Fahel. These projects were devised to stimulate the economy and benefit local farmers and producers. The city-to-city program hopes to help in areas of infrastructure, education and the deliverance of basic needs to Jordanians.
Al-Manar Project
The Al-Manar Project is a free national human resource development center that works to advance the career prospects of Jordanians. This is accomplished by offering human resource information that may support Jordanian advancement in the career field. Gender and social inclusiveness are the main concerns for the project.
Al-Manar provides career counseling, online career development, access to human resource information and guidance for university students and professionals alike. Career Development Coordinator Dr. Khaled AlQudah is currently working on improving support in schools.  Distribution of information is accomplished via physical locations and updated online databases accessible by anyone.
The Rural Economic Growth and Employment Project
The Rural Economic Growth and Employment project was developed in 2015 to involve small-scale local farmers and reinforce the agricultural sector to benefit the country collectively. Designed to reduce unemployment among the youth, the six-year-long project includes loan extensions to farmers and the promotion of their produce. This may include ISO safety and quality certifications.
Renewable Energy
Steady economic growth is succeeding in Jordan, says a 2017 report from the International Institute for Applied Systems Analysis.  Accordingly, the growth is positively correlated with the use of fossil fuel consumption. Fossil fuels currently act as Jordan's main electrical supply.
The government has set out to replace at least 10 percent of nonrenewable resources with renewable energies by 2020. Nuclear energy, wind and solar energies are among those in contention to comprise the 10 percent goal. Governmentally sanctioned development projects in Jordan are in the planning and implementation phases of working toward this goal, the report says.
Jordan's Vision 2025
Jordan's vision for 2025 is a holistic approach that includes the development of nine economic pockets throughout the kingdom. These include support for local businesses and entrepreneurship. E-commerce and gaming were among some of the prospects tied up in this vision's plan.
Under the same program, Jordan's foreign trade policy is designed to supplement local businesses by improving market access to Jordanian exports like clothing, pharmaceuticals and produce. The side-effects of empowering local businesses such as Jordan's Classic Fashion Apparel Industry Co. Ltd. include an emphasis on employee satisfaction and social responsibility.
According to the 2016 World Bank's Economic Outlook Report for Jordan, these five development projects in Jordan are contributing to its improved future. With all the kingdom's recent success, the pursuit of economic and social victories are sure to continue.
– Sloan Bousselaire
Photo: Flickr
https://borgenproject.org/wp-content/uploads/logo.jpg
0
0
Borgen Project
https://borgenproject.org/wp-content/uploads/logo.jpg
Borgen Project
2017-12-08 01:30:08
2019-11-15 06:02:45
Five Development Projects in Jordan