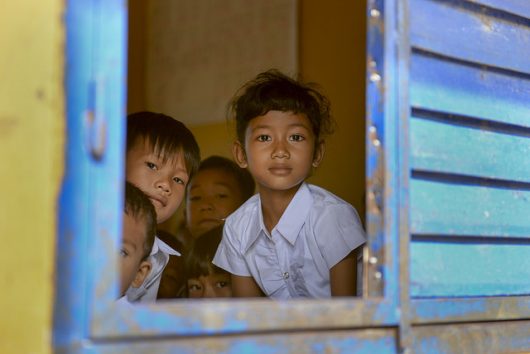 The 1951 Refugee Convention and its 1967 protocol established a legal framework that implemented rights for refugees. To date, 145 state parties have ratified this agreement; however, Thailand is not one of these countries and provides no legal protection to refugees and asylum-seekers. Currently, there are more than 100,000 refugees in Thailand. Discussed below are 10 facts about the lives and circumstances of refugees in Thailand.
Top 10 Facts on Refugees in Thailand
Nearly 130,000 people reside as refugees in Thailand, of whom approximately 90 percent are from the bordering country of Myanmar, also known as Burma. More than 80 percent of Burmese refugees in Thailand are ethnic Karen. They fled eastern Myanmar due to persecution by the Myanmar army beginning in 1988 and have resided in nine refugee camps along the Thailand-Myanmar border for nearly three decades. Thousands of refugees have been born inside these camps and know no other life.
Because Thailand did not ratify the 1951 Refugee Convention, the Thai Royal Government (TRG) considers refugees stateless persons or irregular migrants. They are not citizens, meaning they are do not have access to healthcare, employment or education, nor are they allowed to vote, own property or obtain a driver's license.
Due to their stateless status, refugees must live exclusively in refugee camps, without the right to work or leave the camp. Refugees who choose to live and work outside of camps in Thailand are considered illegal and do not have any legal protection, making them highly susceptible to arrest and deportation.
Cut off from government assistance and employment opportunities, many refugees in Thailand depend entirely on aid organizations for food and other basic resources.
The TRG has pledged to end statelessness by 2024. One step toward this goal is the 2010 Civil Registration Act, which allows babies born to refugee parents to receive birth registration. While this does not grant the infants citizenship, they are no longer considered stateless persons. The U.N. Refugee Agency (UNHCR) estimates that 4,300 infants were registered and provided birth certificates in 2017.
The refugee camps have become highly organized. The TRG serves as the overall authority for the camps, implementing refugee policies and providing border patrol. The Karen Refugee Committee (KRC) and Karenni Refugee Committee (KnRC) serve as the representatives of refugees in the camps and act as liaisons between the camps and the government, border patrol, NGOs and the UNHCR. Camp members elect committee members and all refugees over the age of 20, regardless of registration status, are eligible to vote.
Most refugee camps are in mountainous regions with limited access to electricity, phones and healthcare services. These areas are also susceptible to flash floods during the rainy season. Overcrowding is rampant, with houses primarily built out of bamboo and wood, leading to a high fire risk. In 2015, a fire in the Ban Mai Nai Soi refugee camp damaged 194 homes and five community buildings. Fortunately, there were no casualties and several nonprofits and the UNHCR pooled together to begin rebuilding within a month.
The KRC and World Education are two of the leading nonprofits supporting education opportunities for refugees. Schools are primarily located in the largest refugee camp, Mae La. There are currently more than 2,000 students who come from other camps and live in boarding houses in Mae La while completing their secondary education.
Resettlement to third countries began in 2005, and since then more than 80,000 refugees have resettled. The U.S., Australia, and Canada accept many of these refugees.
Now under a democratically elected government, in 2014, the Myanmar government opened peace talks with persecuted ethnic minorities. While they are still in progress, in October 2016, the Myanmar and Thai governments endorsed the return of 68 refugees to Myanmar and hope to gradually support the return of more.
While the TRG still does not provide legal rights or protection to refugees, it has taken steps toward eliminating the stateless status of refugees and assisting them in resettling in other countries or safely returning to Myanmar. The TRG has pledged not only to eliminate statelessness by 2024 but at the 2016 U.N. Leaders' Summit on Refugees it also pledged to provide better skills training opportunities for refugees, coupled with employment opportunities.
– Nicole Toomey
Photo: Flickr
https://borgenproject.org/wp-content/uploads/The_Borgen_Project_Logo_small.jpg
0
0
Clint Borgen
https://borgenproject.org/wp-content/uploads/The_Borgen_Project_Logo_small.jpg
Clint Borgen
2017-04-06 01:30:57
2020-04-29 16:16:57
10 Important Facts to Know About Refugees in Thailand