The End of Malaria in Sri Lanka Brings Hope for Other Nations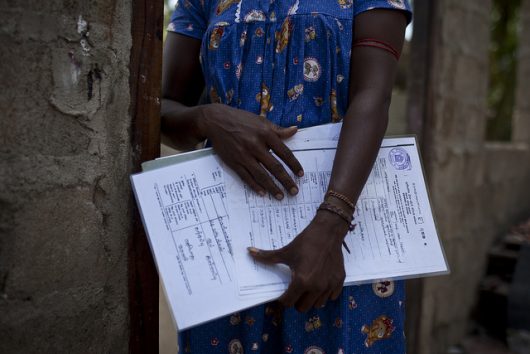 In the mid 20th century, Sri Lanka lied among the most malaria-stricken countries in the world. However, in September 2016, the World Health Organization (WHO) certified the successful elimination of malaria in Sri Lanka. A remarkable public health achievement, Sri Lanka is the second country in South East Asia to eliminate malaria (the Maldives being the first).
Eighty percent of Sri Lanka's population lives in rural areas– the ideal environment for the mosquito species Anopheles culicifacies, the main vector of malaria in the region. The Plasmodium falciparum parasite causes the disease and is carried by Anopheles mosquitoes that feed on the blood of humans.
For seven decades, the country prioritized making the nation malaria-free. Malaria in Sri Lanka soared in the 1970s and 1980s, and the nation started an anti-malaria campaign in the 1990s. A strategy targeted the parasite in addition to the mosquito.
In 1991, the country's number of cases of malaria reached up to 400,000. The country's civil war put soldiers in the most vulnerable positions, with 115 people dying from malaria in 1998.
At the end of the war in 2009, Sri Lanka's Minister of Health launched a malaria elimination program, funded in part by the Global Funds to Fight AIDS, Tuberculosis and Malaria. The campaign included mobile malaria clinics in high transmission areas with effective surveillance, community engagement and health education.
This program enhanced the ability of the authorities to respond. Ever since the implementation of this campaign, the introduction of high surveillance maintains the elimination of the parasite in Sri Lanka.
The eradication of malaria in Sri Lanka raised the hopes of 30 other nations to end the disease that kills 400,000 people every year. As the director of the WHO's Global Malaria program stated, the island country demonstrated that any government can eliminate malaria with improved efforts.
– Aishwarya Bansal
Photo: Flickr
https://borgenproject.org/wp-content/uploads/logo.jpg
0
0
Borgen Project
https://borgenproject.org/wp-content/uploads/logo.jpg
Borgen Project
2017-07-07 01:30:18
2020-06-25 17:37:34
The End of Malaria in Sri Lanka Brings Hope for Other Nations