How OneGirl is Empowering Sierra Leonean Women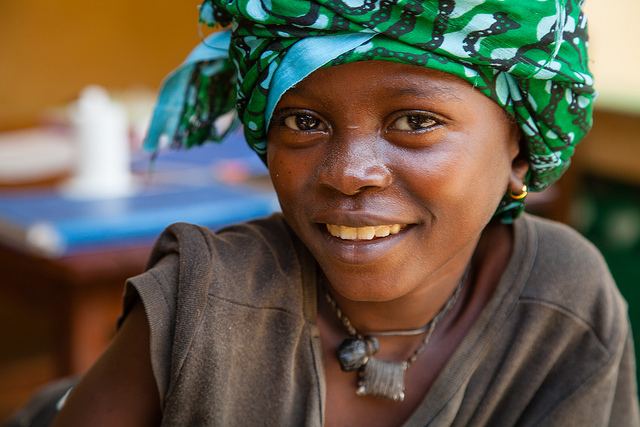 Sierra Leone is considered one of the worst places to be a girl, but the nonprofit OneGirl is revolutionizing this status by empowering Sierra Leonean women through its program LaunchPad.
Women's rights are a profound issue in Sierra Leone — poor conditions and social norms create immense vulnerability for girls and often inhibit them from choosing their own path. As a result, a girl's fate is typically determined by three things: being sold into marriage, having an early or forced pregnancy and poverty.

Marriage and Pregnancy
In Sierra Leone, 44 percent of girls are married off to an older man by the time they are 18 years old. They are essentially owned by their husbands, and this often inhibits them from continuing their education. UNICEF reports that 68 percent of sexually active teenage girls in Sierra Leone become pregnant. Considered a nation-wide problem, early and forced pregnancies are the main reason why girls in Sierra Leone stop attending school; these pregnancies can occur as a result of rape, prostitution and not using contraceptives.
Poverty in Sierra Leone
More than 70 percent of Sierra Leoneans live in extreme poverty, managing to survive on less than two dollars a day. Consequently, education is not a top priority for families — if a family can afford to educate a child, it is almost always a boy.

After meeting Brenda — an African girl trying to escape a fate of poverty and lack of schooling by collecting 40 dollars to attend school — the founders Chantelle Baxter and David Dixon became inspired to create OneGirl. OneGirl is based in Australia and has big plans: to send 1 million girls to school.

OneGirl's Impact
OneGirl's LaunchPad program is making big strides toward empowering Sierra Leonean women to stay in school and educating them about business opportunities. They are accomplishing this in an amazing way — selling feminine hygiene products. The company has already sold more than 17,400 boxes of pads, and although selling pads may seem minuscule, it has had profound impacts.

To understand why this is so impactful, it is important to know the cultural perceptions surrounding menstrual cycles in Sierra Leone. Girls primarily use a cloth to soak up menstrual blood; when cleaning these, girls typically do not have access to sanitary water. Further, girls cannot dry their cloth properly because there is a taboo surrounding menstrual blood in Sierra Leone. Ultimately, this results in girls developing rashes, infections and diseases. OneGirl states that menstrual complications can result in a girl missing up to 12 weeks of school, but thankfully, LaunchPad solves this problem.
LaunchPad
LaunchPad makes it possible for women to have cheap access to sanitary biodegradable products, while also keeping in mind of cultural considerations. For instance, the company does not sell reusable cloths or tampons because clean water is limited and female genital mutilation makes tampon-use painful.

LaunchPad has made more than just health and educational strides — the organization has opened a new market in which Sierra Leonean women can participate. LaunchPad has worked with Restless Development Sierra Leone to train female community leaders across the country to sell their product; these women are known as LaunchPad Champions.

LaunchPad champions earn a profit from their work, and because of their service, women across Sierra Leone are more educated about their menstrual health and have higher chances of staying in school.

Female Champions
One LaunchPad champion named N'Mah Fofonah went above and beyond her call of duty by involving her neighboring community in LaunchPad's efforts. The two groups of women joined together in their endeavors to put all their profits toward helping their community members.

Efforts such as those accomplished by OneGirl demonstrate the lengths of positivity and change that can occur by empowering Sierra Leonean women. Sierra Leone is just another example that when you empower women, they empower others.
– Mary McCarthy
Photo: Flickr
https://borgenproject.org/wp-content/uploads/logo.jpg
0
0
Borgen Project
https://borgenproject.org/wp-content/uploads/logo.jpg
Borgen Project
2018-02-08 01:30:16
2019-12-06 07:35:11
How OneGirl is Empowering Sierra Leonean Women