El Salvador Poverty Rate Tied to Corruption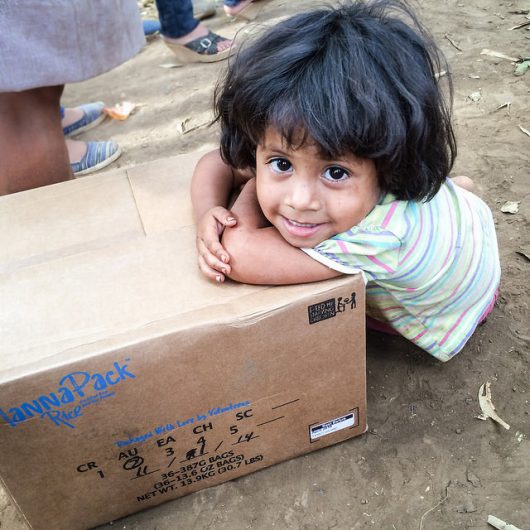 El Salvador, a tiny county in Central America, has struggled with corruption and poverty for centuries. The El Salvador poverty rate is one of the highest in the world.
In fact, the most recent official statistics reported that the poverty rate in El Salvador is above a third of the entire population. In 2015, the CIA established that almost 35 percent of El Salvador's population lived below the poverty line. Other recent data has shown it could be above 40 percent.
One standardized way of measuring poverty thresholds is contrasting a household's income with the price of a basic family basket of food sufficient to feed the whole household.
A study into the El Salvador poverty rate defines living in poverty as any household whose income does not reach two times the price of a basic family basket of food.
Most data places the price of a basic family basket of food at somewhere between $130 and $184, depending on the rurality of the area. Therefore, if a basket were to be priced at $170 nationwide, then the number of households with a monthly income below $340 would make up the poverty rate.
The El Salvador poverty rate logically goes hand-in-hand with the issue of violent gangs, who have plagued the country since the end of the civil war. A report out of El Salvador has attributed 84 percent of forced displacement to gang violence and crime.
The World Bank and others have pointed to a declining poverty rate in El Salvador, citing a possible seven percent fall since 2000. However, this data has been contradicted.
With a fluctuating GDP, it is difficult to observe any real patterns of economic growth in the nation. This is predominantly because of large-scale corruption.
In fact, just last year former President of El Salvador, Antonio Saca, was arrested on corruption charges. He has been accused of misusing public funds and money laundering. These accusations have come in light of him acquiring five to six million dollars while in office.
The United Nations announced the establishment of a program that will tackle corruption in El Salvador. By working with existing institutions, the anti-corruption program will investigate existing cases while attempting to uncover more.
Most analysts share the belief that before the El Salvador poverty rate can be effectively addressed and significantly shifted, the country must rid itself of the levels of corruption evident today.
– Cornell Holland
Photo: Flickr
https://borgenproject.org/wp-content/uploads/logo.jpg
0
0
Borgen Project
https://borgenproject.org/wp-content/uploads/logo.jpg
Borgen Project
2017-08-12 07:30:02
2019-08-14 12:49:38
El Salvador Poverty Rate Tied to Corruption