Effective Reform of Education in Turkmenistan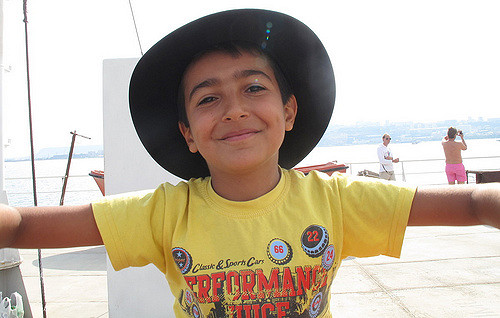 With 40 percent of Turkmenistan's population under the age of 15, educational training and youth services are an absolute must for the country. According to experts, there needs to be more research and improvement for education in Turkmenistan if the country wishes to continue gaining economic success. UNICEF believes, however, that the new government in Turkmenistan is beginning to make headway in education reform, which shows a promising future for Turkmenistan.
There is currently a primary net enrollment rate of 97 percent and secondary net enrollment rate of 85 percent in Turkmenistan. These numbers sit above average for the Central Asian and Central Eastern European regions. However, there is very little access to pre-primary education, especially for isolated populations. School quality is also questionable, but impossible to analyze due to the lack of research into education in Turkmenistan.
Additionally, current research shows that many of the school buildings are deteriorating due to the lack of financial investment in education over the past few decades. UNICEF states that "as school buildings crumble, classrooms become more crowded, intake rates drop and enrollments decline." Overall, it is evident that the people of Turkmenistan are still impoverished, and there is room for educational improvement.
After President Berdimuhamedov was elected in 2007, the change in government has brought hope for education in Turkmenistan, because the new president is making the education system a priority. President Berdimuhamedov was formerly the minister of health and later became deputy prime minister, a role in which he was responsible for education, science and health. His experience and passion show his potential for positive impact on education in Turkmenistan.
President Berdimuhamedov has invited the U.N. to partner with Turkmenistan, where the government and nonprofits will focus on Turkmenistan's social and education agenda. Additionally, the Ministry of Education has partnered with UNICEF in order to create curriculum guides for education in Turkmenistan. These guides bring new and innovative approaches to teaching, testing and administering.
In cooperation with UNICEF, Turkmenistan's government is also undertaking a comprehensive education sector review. This is absolutely crucial since there are huge gaps in data and research for education in Turkmenistan. Once research is compiled, the government will be able to create effective reforms that will address issues within Turkmenistan's education system.
It is hopeful that with the execution of education research and the implementation of improved education reforms, current issues regarding education in Turkmenistan will be addressed.
– Morgan Leahy
Photo: Flickr
https://borgenproject.org/wp-content/uploads/logo.jpg
0
0
Borgen Project
https://borgenproject.org/wp-content/uploads/logo.jpg
Borgen Project
2017-04-28 01:30:11
2020-05-03 14:46:34
Effective Reform of Education in Turkmenistan