Common Diseases in Mozambique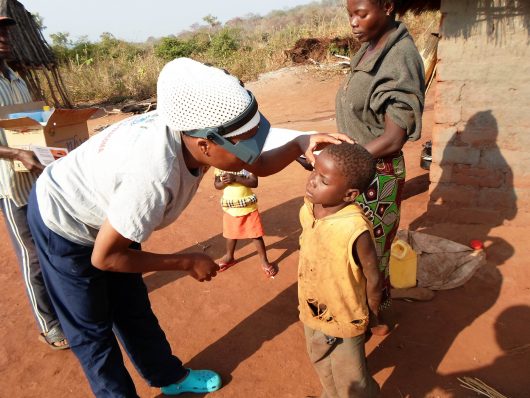 Mozambique is a country in eastern Africa that suffers from widespread poverty and political instability. As a consequence of the country's poorly developed economy, tumultuous history and weak institutions, around half of the country lives below the poverty line.
Similar to other poverty-stricken countries around the globe, Mozambique lacks the technological and medicinal resources to provide adequate healthcare to its people. The most common diseases in Mozambique could be alleviated with access to proper nutrition, vaccinations, pharmaceutical drugs or health education.
According to the Centers for Disease Control and Prevention (CDC), some of the most prominent diseases in Mozambique include hepatitis A, malaria, typhoid, cholera, hepatitis B, rabies and yellow fever.
The climate of Mozambique contributes to the proliferation of these diseases. The warm, tropical environment is ideal for disease-spreading insects such as mosquitoes, ticks and fleas. Although insect bites are little more than annoyances for vaccinated, medicated tourists, they can be far more dangerous for the general population of Mozambique. Without the resources to prevent or treat diseases spread through bug bites, the people of Mozambique are constantly at risk of being infected with serious ailments.
In addition to insects, the lack of sanitary regulations encourages the spread of disease in Mozambique. The lack of regulation foods sold by local street vendors leads to the distribution of uncooked or otherwise uncleanly food, which can spread diseases such as diarrhea or even cholera. Furthermore, the CDC advises travelers to only drink bottled water as a result of a significant amount of untreated water.
The most common diseases in Mozambique are not unusual, considering that the country suffers from significant levels of poverty. The World Health Organization (WHO) reports that diseases spread by parasitic insects or unsanitary conditions, such as malaria and diarrhea, are common in low-income countries. Furthermore, the WHO asserts that these types of diseases can be avoided or treated with access to proper sanitary standards, health education and medicine.
Mozambique, as well as other low-income countries around the world, disproportionately suffer from rudimentary diseases that can be fought with adequate technology and medicine. Although this revelation speaks volumes about the punishing conditions of poverty, it also shows that most of the common diseases in Mozambique can be mitigated significantly with reasonable global anti-poverty measures.
– Isidro Rafael Santa Maria

Photo: Flickr
https://borgenproject.org/wp-content/uploads/logo.jpg
0
0
Borgen Project
https://borgenproject.org/wp-content/uploads/logo.jpg
Borgen Project
2017-08-26 01:30:32
2020-06-24 10:55:41
Common Diseases in Mozambique