EU Program Protects Children in Migration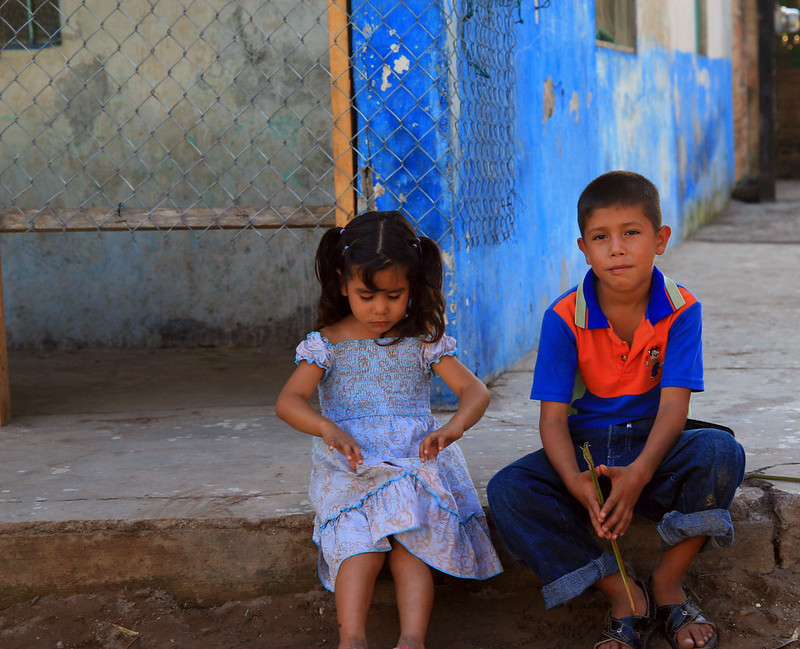 In February 2021, the European Union announced the new EU Global Promotion of Best Practices for Children in Migration Programme in collaboration with UNICEF and the U.N. Refugee Agency. This initiative aims to ensure protective services for migrant children. The year 2020 marked the highest migrant population ever recorded with 280.6 million people. Nearly 15% of this population are children younger than 19. Extra care is necessary to ensure this vulnerable group can receive proper protection.
Creating the Programme
Children in migration are often at risk of gender violence, physical harm and exploitation as they travel to their destinations. This is due to a lack of resources, inadequate government protection and spending long periods in immigration detention facilities. The EU created its Global Promotion of Best Practices for Children in Migration Programme to address these risks of abuse in order to better protect minors in these situations. These protections are especially crucial because of the rising number of unaccompanied children in migration.
The plans include training for government officials who work with migrating children, increasing awareness of gendered violence and alternative care plans for migrant children to replace traditional immigration detention. Efforts will go toward providing education for officials to recognize child abuse and learn proper intervention techniques for the child's safety. The program will focus on the countries El Salvador, Mexico, South Africa and Zambia.
The program expects to use approximately €7.5 million in funding and already received €7 million from the European Union by its launch date. Hopes are high that the program will protect many children within its 30-month duration; in Mexico alone in 2019, an estimated 52,000 children had to migrate.
The Risk of Gender Violence for Children in Migration
Children in migration are incredibly vulnerable to gender violence. This consists most commonly of sexual violence and exploitation. Perpetrators can easily take advantage of children without families, safe housing options or defenses. Migrating children are often subject to rape, sexual assault or even human trafficking while traveling to their final destination.
Small case studies from around the world report high rates of migrant children experiencing gender-based and sexual violence. However, the exact rates are difficult to find because so many cases go unreported. Since most children in migration do not have legal protection or support, they do not report assaults in their destination country. Girls are more likely to face gender violence, but migrant boys also report high rates of sexual violence. While migrant boys and girls face different challenges, both need special protection.
Research has found that officials are under-trained to properly care for abused children's needs once they reach safety. Increasing psychosocial training to assist children with sexual abuse or trauma could better prepare officials in locating resources to aid the child's mental or physical needs.
Options for Alternatives to Migrant Children in Detention
UNICEF is educating partners on alternatives to putting migrating children in immigration detention, especially when the children do not have accompaniment. Some children in detention have even reported sexual abuse and neglect by center workers. These children need special protection even in an environment catered toward caring for migrating children.
Instead, UNICEF's recommendations include new foster care programs or homestays with families who are trained and willing to house unaccompanied minors or children whose parents are detained in immigration detention. Additionally, referral networks must inform migrants of their rights and point children in migration toward protective environments.
Hope for Migrating Children
While the EU Global Promotion of Best Practices for Children in Migration Programme is focusing on only four countries in the world, the findings from this project can be instrumental in pioneering solutions for government officials and social workers across the world working to support children in migration. With increased intervention and assistance, children in migration can safely seek refuge without fear of abuse.
– June Noyes
Photo: Flickr
https://borgenproject.org/wp-content/uploads/logo.jpg
0
0
Kim Thelwell
https://borgenproject.org/wp-content/uploads/logo.jpg
Kim Thelwell
2021-04-30 11:34:49
2022-04-06 06:20:31
EU Program Protects Children in Migration