The First Reported Case of HIV Remission in Africa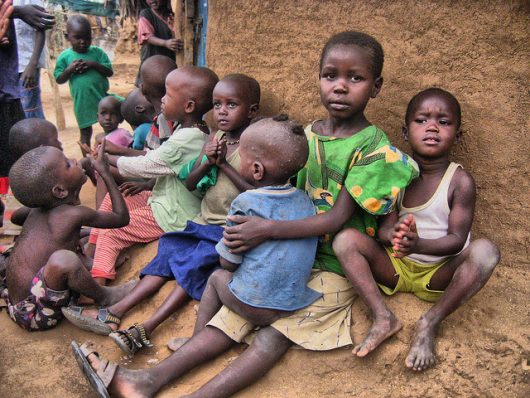 At the ninth International AIDS Society conference in Paris on July 23, scientists confirmed the first case of HIV remission in Africa. Diagnosed with HIV at 32 days old, a now 9-year-old South African girl has been living without the disease and off treatment for more than eight years.
HIV patients are treated with a combination of antiretroviral drugs to prevent the development of AIDS. Treatment reduces the amount of viral load in the body and bodily fluids. It can also protect the immune system from infections and cancer.
The child in remission took part in a clinical trial called Children with HIV Early Antiretroviral Therapy (CHER) along with 143 other infants. Treatment lasted for 40 weeks with the hope that the virus would reach undetectable levels and of achieving a higher volume of HIV remission in Africa. Of all HIV-affected children, 91 percent live in Africa.
While the virus can reach low enough levels to avoid detection in the blood, there is still not a cure for HIV. But doctors are learning that there is a correlation between early treatment and long-term remission.
According to the World Health Organization, poverty-stricken countries experience HIV epidemics at a much higher volume than wealthy countries. With less money, it is hard to get quality treatment, if any treatment at all. This increases the potential for epidemics by allowing transmission. Poverty is decreasing in the area, but 60 to 65 percent of wealth still lies with the wealthiest 10 percent.
South Africa spends more than $1.5 billion annually on HIV and AIDS programs to treat seven million people.
In 2013, the "Mississippi baby" was in remission for two years after early aggressive treatment. However, in 2014 the child had to restart treatment after the virus reemerged. Another child in Vancouver was in remission for 11 years following a failed six-week treatment and a six-year, four-drug treatment.
The benefits of long-term remission are obvious. Symptoms of the drugs subside and the financial burden of drugs and treatment lessen. The cases of remission are encouraging, but the widespread effects of early treatment are still unknown.
"Further study is needed to learn how to induce long-term HIV remission in infected babies," Anthony S. Fauci, director of the National Institute of Allergy and Infectious Diseases, said in a news release. "However, this new case strengthens our hope that by treating HIV-infected children for a brief period beginning in infancy, we may be able to spare them the burden of life-long therapy and the health consequences of long-term immune activation typically associated with HIV disease."
– Madeline Boeding
Photo: Flickr
https://borgenproject.org/wp-content/uploads/logo.jpg
0
0
Borgen Project
https://borgenproject.org/wp-content/uploads/logo.jpg
Borgen Project
2017-08-13 07:30:58
2020-07-17 15:11:26
The First Reported Case of HIV Remission in Africa