Causes of Poverty in Slovakia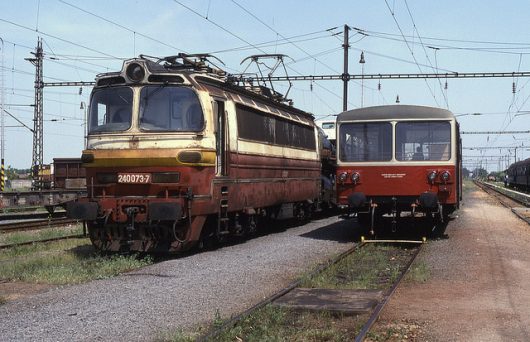 The country of Slovakia was once known as Czechoslovakia until its peaceful dissolution in 1993, which in turn created the Czech Republic. Today, the country is home to more than five million citizens with a population that has been steadily growing over the past decade. According to The World Bank, Slovakia also has a poverty rate of 12.6 percent, which roughly equals just less than 700,000 people. The causes of poverty in Slovakia are varied and run deep through the country's history.
One of the suggested causes of poverty in Slovakia is its prolonged dependence on factories. During its time as Czechoslovakia during World War II, the country served the Nazi regime by supporting the war machine with supplies and troops and by aiding its efforts to ethnically cleanse Europe.
After World War II, Czechoslovakia came under the control of the Soviet Union and focused on industries such as coal mining, producing steel and machinery. When the Cold War ended and the Soviet Union collapsed, the demand for these industries decreased, leaving many workers out of a job.
The industries of Slovakia are still focused on heavy machinery production, mostly the production of cars. This, combined with the fact that the industries of Slovakia lack any competition among one another, is one of the main causes of poverty in Slovakia. It should be noted that stronger product market competition could assist in alleviating this cause.
Furthermore, Slovakia ranks low on the list of European Union countries in terms of innovation. Within the European Union, Slovakia ranked next to last in knowledge-creation and ranked last for innovation and entrepreneurship. Slovakia also lacks investment in education and the application of information technology.
Ethnic poverty is very prevalent among the population of Slovakia, particularly within the Roma population. Roma are considered some of the poorest and most marginalized group in the entire country. The Roms became marginalized during WWII, and many who survived fled the country. Those currently living in Slovakia today live in shanty towns or ghettos.
Despite the hardships that Slovakia has endured, there is positive news about the economic situation in the country. According to The Slovak Spectator, "the labor market surpassed several milestones: 1) the number of jobs in the economy rose to an all-time high; 2) the number of jobless declined to pre-crisis levels; 3) the unemployment rate declined below the eurozone's, for the first time ever." Though there are sure to be challenges ahead, the country seems to be on the right path to solving the causes of poverty of Slovakia.
– Derrick Chariker
Photo: Flickr
https://borgenproject.org/wp-content/uploads/logo.jpg
0
0
Borgen Project
https://borgenproject.org/wp-content/uploads/logo.jpg
Borgen Project
2017-09-25 07:30:50
2020-07-16 20:58:01
Causes of Poverty in Slovakia