Corruption: One of the Main Causes of Poverty in Congo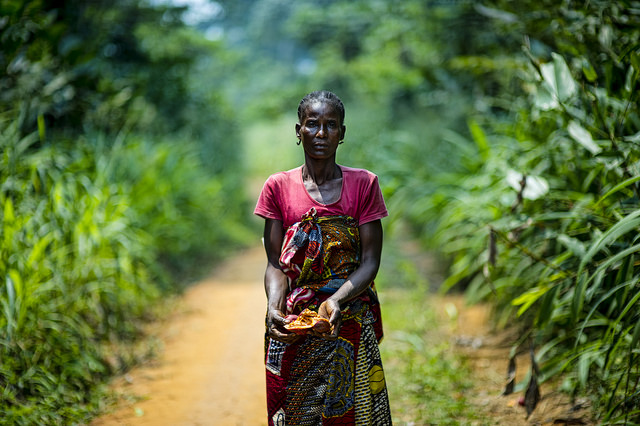 Despite its vast material wealth, the Democratic Republic of the Congo has long been a very poor nation. Beneath its surface lies about $24 trillion in minerals, but this treasure has so far done nothing to alleviate poverty in this country. Half of the country's population lives below the poverty line, living on less than $1 a day, especially those in rural communities. There is no single reason, but there are several causes of poverty in Congo that can be identified.
In rural areas, there has often been a lack of investment in basic infrastructure, such as roads, making transportation costs high. Farming methods are often antiquated and inefficient. Finally, there is a general lack of investment on the part of the government and the private sector in rural Congo.
Disease has always been one of the biggest causes of poverty in Congo. There were about 6.7 million reported cases of malaria in 2009, which is especially deadly to children. Cholera outbreaks are frequent. HIV/AIDS affects 5.3 percent of Congolese. Congo's healthcare system is anemic, with hospitals often understaffed and underequipped.
The mining industry in Congo is particularly corrupt and is one of the largest causes of poverty in Congo. The precious metals mined in the Congo are necessary for a lot of technology taken for granted in the west: smartphones, computers, etc. Many foreign investors in the mining sector end up signing billion-dollar contracts with parties funding armed paramilitary groups, who siphoned some $185 million in 2008 from mining deals. The Congolese army is also dependent on funding from valuable minerals.
There has been some recent pushback against corruption in the Congolese mining industry. #Standwithcongo was launched by activist JD Steir with Robin Wright of House of Cards fame to get mining companies to disclose owners of the offshore shell companies involved with these mining deals.
Additionally, the Congolese army has been successful in pushing back the rebel M23 faction, creating peace in the region and eliminating at least one of the factions that profits from the corrupt mining industry.
The United States has not been silent on the matter either  The
U.S. Financial Reform Act
, also known as Dodd-Frank, requires companies whose products contain certain minerals to disclose whether or not those minerals came from the Congo, and show what steps they took to ensure such trade was not financing armed groups.  The Department of State has cooperated with Congo's government and mining sector to establish supply chains for conflict-free minerals being mined in the eastern part of the country.
The causes of poverty in Congo are myriad, but there have been signs of improvement, thanks in part to the actions of the United States, unlikely activists and Congo's own desire to see a new day.
– Andrew Revord
Photo: Flickr
https://borgenproject.org/wp-content/uploads/logo.jpg
0
0
Kim Thelwell
https://borgenproject.org/wp-content/uploads/logo.jpg
Kim Thelwell
2017-11-05 07:30:50
2019-08-14 11:23:20
Corruption: One of the Main Causes of Poverty in Congo