Causes of Poverty in Central African Republic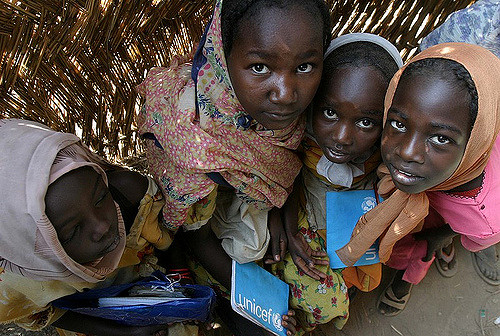 The Central African Republic is one of the world's least developed countries. The country has been economically unstable since achieving its independence from France in 1960. Aid from wealthier countries is often only enough to satisfy a few humanitarian needs. Causes of poverty in Central African Republic include poor agricultural and geographic conditions and an expensive, poorly-constructed medical system.
Agriculture is an extensive source of stress, making it one of the larger causes of poverty in Central African Republic. Their economy is based on the cultivation and sale of crops, such as yams, maize and millet. Around 67 percent of total income is from agricultural production for the rural poor.
The nation runs on export trade; however, it is difficult to develop enough revenue because CAR is a landlocked country. This leaves farmers with little to no opportunities for growth in the agricultural sector. Only 4 percent of arable land is used each year because of the lack of opportunity for exportation. Subsistence farming dominates for many communities. Additionally, one-third of all children under the age of five are underdeveloped and suffering from chronic malnutrition.
There is a sizeable demand for medical services in CAR; however, this demand remains unmet, and citizens of the Central African Republic are suffering. The unequal distribution of medical staff throughout the country is astounding. In 2004, there were estimates that there were no more than three physicians and nine nurses per 100,000 people.
HIV, malaria, hepatitis-A and rabies are the most common diseases in CAR, putting people in fatal situations without proper treatment. Treatment for these diseases is expensive, putting the families of these patients in financial strain. This compels them to give up other necessities, such as food. Preventative measures are often too expensive. The burden of disease is caused by a lack of preventative measures, and it pushes families deeper into poverty.
Some of the causes of poverty in Central African Republic cannot be fixed, such as their relative location to the coast, which affects the amount of exportation. However, other issues have the potential for change. The health care system, for example, can become more accessible, especially for rural communities. Accessible in two ways, one being that there can be a larger number of clinics throughout the country with more physicians per 100,000 people. The other way to become more accessible is for treatment and preventative methods to become free. There is still hope for citizens of the Central African Republic.
– Lucy Voegeli
Photo: Flickr
https://borgenproject.org/wp-content/uploads/logo.jpg
0
0
Borgen Project
https://borgenproject.org/wp-content/uploads/logo.jpg
Borgen Project
2017-09-19 01:30:20
2020-07-01 19:24:04
Causes of Poverty in Central African Republic