Business for Social Responsibility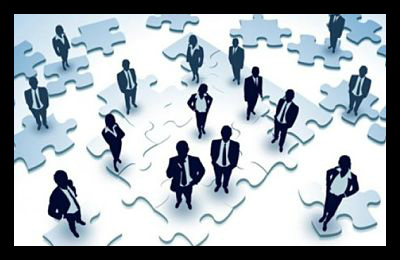 Business for Social Responsibility
Large-scale factories, especially in developing countries, are infamous for their dangerous working conditions and lack of respect for their employees. Fortunately, this is taking a turn for the better, with businesses taking steps to ensure a bright future for their employees. There is even an organization dedicated solely to this purpose: Business for Social Responsibility (BSR).
BSR is a nonprofit that works with companies in order to improve the lives of their employees, and has so far partnered with over 250 organizations. Their goal is to work with these organizations in order to create a "systematic progress toward a just and sustainable world."
The company states on their site that, "The role of business is to create and deliver products and services in a way that treats people fairly, meets individuals' needs and aspirations within the boundaries of our planet and encourages market and policy frameworks that enable a sustainable future."
One of the company's main values is transparency and they heavily stress how important it is within any organization. BSR is hosting a conference in November focusing on this point and how transparency can improve supply change, climate, consumer engagement and impacts on a community.
Another main focus of BSR is keeping the earth clean through environmentally friendly business tactics. The company states on their site the belief that, "integrated, far-sighted planning can create resilient low-carbon emission transport networks, particularly in new urban areas."
BSR works directly with farmers on sustainability training to keep the farming practices safe and environmentally friendly. They also do work reducing supply chain GHG emissions and work with ecosystem services to ensure all around sustainable businesses.
To make the safe and fair practices come full circle, BSR takes care of partnered companies' employees by creating HERproject (HER=Health Enables Returns). This is a life skills training program for the factory workers, particularly the women, in BSR-partnered companies.
HERproject holds classes on health education to teach about general health knowledge, reproductive systems and preventative care. The group also has a finance curriculum, filled with modules about formal savings account and budgeting techniques.
HERproject works in the field with local NGOs, clinics and even governments to personalize the training given to each group. Beginning in Bangladesh, it has expanded to include Cambodia, China, Egypt, Haiti, India, Indonesia, Kenya, Pakistan and Vietnam; it has plans to begin projects in Brazil, Ethiopia, Mexico and Myanmar.
USAID headed a global health research project that showed when employees are better taken care of, their company is better off economically. When workers feel well, they are able to perform well. They do not need as many sick days, they become more productive and therefore more easily meet production goals.
Some notable corporations that have proven the success are J.Crew, Abercrombie & Fitch and Colombia Sportswear, and since the incorporation of BSR practices, they have strengthened their global supply chains. Sandra Cho of Colombia Sportswear states about HERproject:
"HERproject shows great return on investment numbers, but that's not what's inspiring about the project to me. What is inspiring is seeing the women excited about the knowledge they're gaining and sharing, and the sense of empowerment that gives them, that's exciting for consumers, too."
BSR is making a global impact for business practices, and in turn they have helped the world move towards a more responsible, cleaner, more ethical future.
– Courtney Prentice
Sources: Global Envision, BSR 1, CSR Wire, Global Hand, BSR 2
Photo: CSRTimes
https://borgenproject.org/wp-content/uploads/logo.jpg
0
0
Borgen Project
https://borgenproject.org/wp-content/uploads/logo.jpg
Borgen Project
2014-08-24 12:00:20
2020-07-16 22:53:42
Business for Social Responsibility