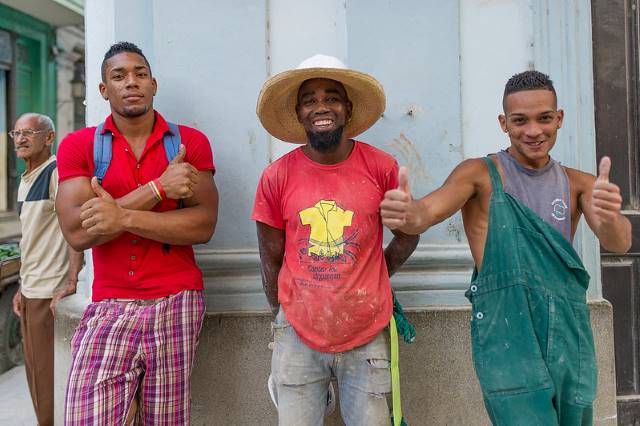 During Fidel Castro's leadership, which lasted from 1959 through 2008, citizens experienced the reality of being poor in Cuba. Despite improved health care and education in the country, as shown by the United Nations Educational Scientific and Cultural Organization's (UNESCO) recognition of near-universal nationwide literacy, the Cuban economy and people still suffered under Castro's rule. Meanwhile, the U.S. imposed an embargo on Cuba in 1962, following Castro's ascension to power and this presented further hardships for Cuban exporters.
The embargo served to prevent the spread of communist ideology by isolating Cuba and restricting communication with the outside world. In an April 1960 memo, U.S. Deputy Assistant Secretary Lester D. Mallory wrote, "Every possible means should be undertaken promptly to weaken the economic life of Cuba." The embargo is still active in 2023, with many pressuring President Biden to put an end to the repressive blockade in order to improve the quality of life for those living the reality of being poor in Cuba.
3 Facts About Being Poor in Cuba
Food Scarcity. During the COVID-19 pandemic, Cuba faced a food crisis, particularly due to a combination of diminished food imports and tightened U.S. sanctions. Meanwhile, with an inflation rate of 42% in 2023, Cubans are struggling to put food on their tables. The current food shortage and scarcity issues mean that Cubans have few affordable food options. Even the most basic food items like eggs, milk, bread and toilet paper are becoming increasingly hard to find in local supermarkets.
Employment Problems. For a country with a struggling economy, Cuba has a notably low unemployment rate compared to countries with a similar economic standing. Cuba has no minimum national wage, and in 2022, a report by the Cuban Observatory for Human Rights (OCDH) revealed that more than 72% of Cubans are living below the poverty line. In the same report, 30% of Cubans surveyed claimed to have full-time work, leaving the remaining 70% in precarious and unstable working conditions and heavily reliant on a small proportion of the population for financial support. With such a high number of Cubans working full-time and living in poverty, there is significant pressure on the employed to find additional ways to make ends meet.
Health and Education. Even with the harsh reality of poverty in Cuba, Cubans enjoy free access to health and education. Because primary-level education is compulsory for all Cuban children, the country has a near-nationwide literacy rate. Moreover, preventative care stands as the priority of the Cuban health care system. Cuba also comes in first place in the world's leaderboard for the number of doctors per 1,000 people at 8.4 in 2018, giving the country an exceptional reputation for an abundance of medical personnel.
CARE's Work in Cuba
As a British charity operating internationally, CARE works to solve global poverty and eradicate all problems of inequality with a particular focus on women and girls. In 1959, CARE began working in Cuba to provide food security for those with little to no means. In 2019, CARE began making efforts to enable Cuban farmers to develop climate resiliency in the face of changing weather patterns as a means of strengthening food security. CARE also ran programs to improve quality of life, ensure access to clean water and implement sustainable agricultural methods in vulnerable communities. In terms of upholding the right to food, nutrition and water, CARE has run nine programs in Cuba. In 2022, programs of this nature benefited more than 5,500 people.
Looking Ahead
Due to its complicated history and ongoing political difficulties, a large fraction of the Cuban population lives below the poverty line. Also, the U.S. embargo currently makes it challenging for U.S.-based charities to provide aid to Cuba. This leaves the responsibility of providing aid to Cuba to countries and organizations outside the U.S. Despite these struggles, Cuba's health and education services help to raise the quality of life in the nation.
– Genevieve Lewis
Photo: Flickr
https://borgenproject.org/wp-content/uploads/logo.jpg
0
0
Naida Jahic
https://borgenproject.org/wp-content/uploads/logo.jpg
Naida Jahic
2023-04-19 01:30:07
2023-04-18 04:15:18
Being Poor in Cuba