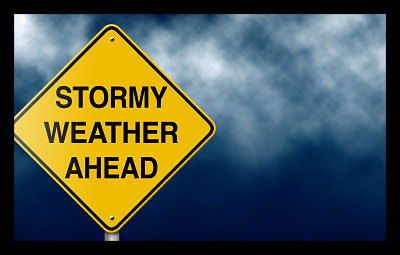 Hurricane season is peculiar season. Some show precaution, warning everyone to evacuate. Storm chasers show appreciation, drooling over the site of swirling super cells that could create awe-invoking spectacles. Some show helplessness; some aren't awarded the luxury of mobility and are left to their homes to take on a monsoonal fate. Americas Relief Team is there for those who feel helpless when danger is imminent, especially around hurricane season.
ART is a nonprofit organization that focuses on preparing, responding to and assisting those who would be affected by critical events. More specifically, ART focuses on disaster preparedness by conducting disaster prevention programs in urban centers and ports in Latin America. They focus on disaster response and aid by collaborating with partners to stage and deliver humanitarian aid after a crisis occurs, and finally they focus on humanitarian assistance to alleviate human suffering in the Americas.
ART accomplishes its mission of providing humanitarian logistics assistance by creating strategic agreements with key nonprofit and corporate partners—nearly 20 other influential organizations. SeaFreight Agencies is one of many of the companies that ART collaborated with. SeaFreight Agencies, teaming up with ART, provided excellent assistance to the Caribbean, especially Haiti, during the 2008 Hurricane season.
Backed by a good history, ART has been aiding the Americas for over a decade now. In 2004, ART responded to Tropical Storm Jeanne, which wreaked havoc on the Caribbean. The next year, they delivered millions of pounds of humanitarian assistance to the Caribbean region as a response to Hurricanes Charley, Frances and Ivan.
In 2010, 36 NGOs, along with ART, joined to create the largest long-term, single-country reconstruction project in Haiti as a response to the major earthquake that took place. Nearly 20 million pounds of humanitarian assistance was provided.
One of ART's most recent developments is the Port Resiliency Project. PReP, started in 2013, will prepare airports and seaports in the Caribbean and Latin America to be more resilient in the face of natural disasters by applying the best practices learned from Hurricane Katrina and the earthquake in Haiti.
Hurricanes and natural disasters can extract many emotions from the human mind; depending on what type of person you are, you will do something different about it. Americas Relief Team prepares, responds and assists. Along with a conglomeration of teammates, ART aims to help alleviate the suffering found in the Americas.
– Erik Nelson
Sources: Americas Relief Team, Global Hand, SeaFreight Agencies
Photo: Family Now
https://borgenproject.org/wp-content/uploads/logo.jpg
0
0
Borgen Project
https://borgenproject.org/wp-content/uploads/logo.jpg
Borgen Project
2015-03-23 04:00:32
2020-07-10 08:44:02
Americas Relief Team