American Academy of Pediatrics: Remember the Children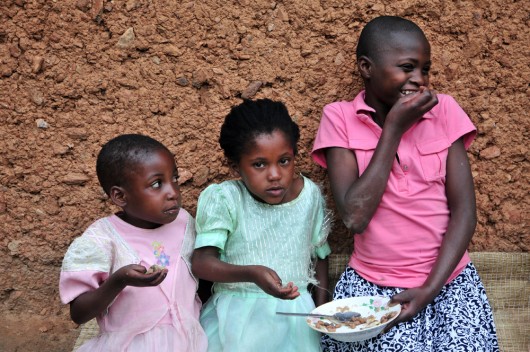 The American Academy of Pediatrics (AAP) wrote an open letter to the U.N. last month to ensure that all children be counted in the post-2015 global development agenda.
The letter, entitled "All Children Count But Not All Children Are Counted," was addressed to the U.N. Statistical Commission and Inter-Agency Expert Group on Sustainable Development Goals (SDG) Indicators. It included two recommendations in response to the "leave no one behind" item of the post-2015 agenda:
Ensure that children living outside of households and/or without parental care are represented in disaggregated data.
Improve and expand data collection methodologies to ensure all children are represented.
The AAP argues that there is limited data on the number of children living in developing countries and that they should be represented in all data and estimates.
Today, many children in developing countries are born into conditions that pose many risks to their health and well-being, giving them a small chance for survival. About 29,000 children under the age of five die every day (that's 21 each minute), mainly from preventable causes, according to UNICEF.
Lack of representation in data and estimates of hard-to-reach areas could further complicate the situations of vulnerable children as it would prevent them from getting the solutions they need.
According to the AAP, the children that are most at risk are those without parental care because of trafficking, conflict, disaster or armed group recruitment. Given the current state of international conflict and disaster, the risk of children not being counted has increased especially with the Syrian refugees.
UNICEF has also taken notice of the elevated risk and has requested $624 million to give water and school supplies for almost 500,000 children (2.6 million people total) that have been affected by the Syrian refugee crisis.
With its letter, the AAP addresses a critical issue that we are being faced with now: protecting children around the world. Children in suffering countries, who are incapable of protecting themselves, deserve our attention.
"Indeed, all children count, but not all children are counted," AAP said.
– Ashley Tressel
Sources: AAP Publications, Lumos, UNICEF 1, UNICEF 2
Photo: Flickr
https://borgenproject.org/wp-content/uploads/logo.jpg
0
0
Borgen Project
https://borgenproject.org/wp-content/uploads/logo.jpg
Borgen Project
2015-12-21 05:22:08
2020-06-25 10:44:52
American Academy of Pediatrics: Remember the Children