Afghan Refugees in India: A Case Study on Entrepreneurship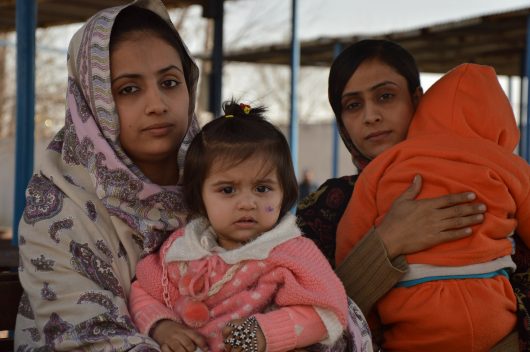 Over the last few decades, pockets of Delhi, India, have become microcosms of Kabul. Afghan refugees forced out of their homes by war and extremism have found themselves living in meager conditions in poorer parts of the city. Despite their less than satisfactory living situations, these refugees have brought their entrepreneurial spirit with them, finding ways to share their Afghan culture with Indians.
Perhaps the best example of this phenomenon is Ilham, a catering service set up by four Afghan women in 2015 with the help of Access, an NGO working in collaboration with UNHCR. The women create local Afghan delicacies such as Kabuli Pulao (rice with spices, vegetables and meat), Mutton do Piaza (mutton curry) and Firni (rice pudding). Since Afghanistan and India have always shared a particularly friendly relationship, these are dishes that have already been popularized in local Indian culture. However, by providing authentic versions, Ilham has managed to gain a large customer base in just over a year.
The success of this and other ventures set up by Afghan refugees in India, can be measured by the reactions of the women of Ilham when asked about their work. For example, Zameera sees not only the financial independence it has brought her, but also the emotional relief from the despair of losing her home and being separated from her family and country. For Zameera, Ilham is as much a business as it is therapy.
For the nearly 11,000 Afghan refugees in India registered with the UNHCR, as well as that much more living unregistered in the country, initiatives like Ilham have become a way of life. A culture of Afghan cuisine has developed in Delhi, where most of the refugees have settled.
The Green Leaf Restaurant, a popular eatery run by Afghan refugees is another success story. Green Leaf has been beneficial for both the owners as well as the surrounding community. Thus, these refugees contribute to the local economy by providing a niche service driven by high consumer demand.
Anecdotes from Afghan refugees in India offer a valuable insight into how the integration of refugees into local communities can be advantageous to both groups. Rather than detracting from Indian culture, Afghan people have added new aspects to it and strengthened an already strong political partnership. In a time when xenophobia is rampant and fear of job loss is high, it is important to remember that the mingling of cultures can create both enhanced identities as well as new markets for new jobs. The Afghan-Indian experience bears testament to the possibility of a harmonious integration and cultural exchange.
– Mallika Khanna
Photo: Flickr
https://borgenproject.org/wp-content/uploads/logo.jpg
0
0
Borgen Project
https://borgenproject.org/wp-content/uploads/logo.jpg
Borgen Project
2016-12-16 01:30:48
2020-05-21 11:19:58
Afghan Refugees in India: A Case Study on Entrepreneurship