Addressing Gender Equality in India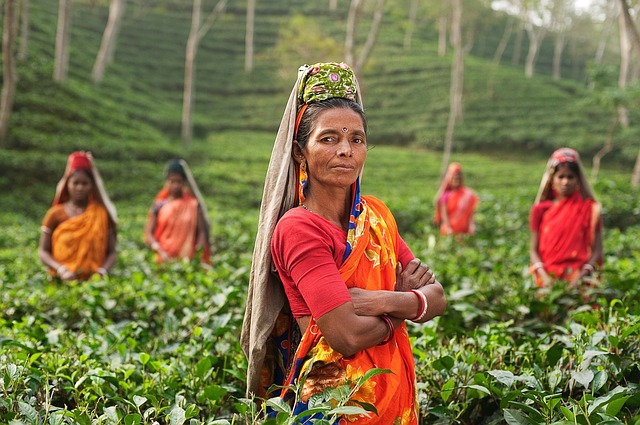 It's clear that improvements are immensely needed in order to bridge the gap in gender equality in India. The country ranked 130 out of 168 for the Gender Development Index. Fortunately, the United Nations Women Executive Director, Phumzile Mlambo-Ngcuka, attended the #WeSeeEqual summit in Mumbai on Feb. 18 to address issues of addressing gender equality in India, the Middle East and Africa as well as potential solutions.
Puberty and Hygiene
Many adolescent girls in India are not educated about how their body changes during puberty or the importance of having adequate hygienic methods. Discussing the topic of menstruation is taboo, which leads to many misconceptions. According to a report conducted by the Dasra Foundation, 71 percent of girls had no knowledge about menstruation until their first period. It was also discovered in this report that 70 percent of the mothers surveyed believed menstruation was "dirty," which further perpetuates shame felt by young girls when puberty starts.
Young girls and women who menstruate are also treated differently, one cultural tradition that remained until recently was that women who have reached menstruation age were not allowed to visit temples. Poor sanitary facilities in schools and other public areas is also a pressing issue. However, at the #WeSeeEqual summit, U.N. Women and Procter & Gamble (P&G), an American multinational consumer goods corporation, teamed up and pledged to educate more than 23 million adolescent girls over the next three years on puberty and hygiene in India, the Middle East and Africa.
Women-Owned Businesses
Although the economy in India is impressive, it could improve even more if women were more involved in the workforce. Only about 26 percent of women in India work. There are many social and religious constraints preventing more women from working, including household chores and motherly duties, which are normally placed on women. More than 70 percent of home-makers in India stated that they would prefer at least part-time work if given the chance.
If the employment rate of women were raised to the same level of employment for men, about 240 million more women would be included in the workforce. This would also mean that the world's biggest economy would be 27 percent richer. P&G revealed at the #WeSeeEqual summit that it would aim to spend $100 million on working with women-owned businesses and improving female education in India, Middle East and Africa over the next three years. At this summit, P&G and U.N. Women also committed to using their voices to spark conversation and motivate change.
Looking Ahead
It's important for organizations to use their resources and power to encourage equality in areas of the world that need it the most. U.N. Women and P&G addressed gender equality in India in an impactful way by discussing important issues, such as women in the workforce and adolescent girls being educated about menstruation and proper hygienic methods. Summits like #WeSeeEqual encourage change and help address important issues and potential solutions that will hopefully improve the situation around the world.
– Maddison Hines
Photo: Flickr
https://borgenproject.org/wp-content/uploads/logo.jpg
0
0
Kim Thelwell
https://borgenproject.org/wp-content/uploads/logo.jpg
Kim Thelwell
2019-05-22 01:30:16
2019-08-21 12:47:26
Addressing Gender Equality in India