An Update on the Measles Outbreak in Madagascar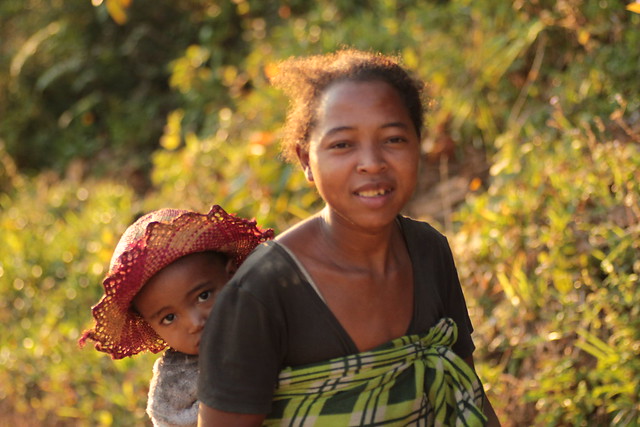 Since April 14, 2019, a measles outbreak in Madagascar has killed more than 1,200 people. According to the WHO, measles is a highly contagious viral disease that remains an imminent cause of death among young children globally. This is despite the availability of a safe and effective vaccine. Organizations are aiding Madagascar to combat the outbreak. They are also educating the public to vaccinate their children to save children from further harm. The island country is located off the southeastern coast of Africa. It is the fourth largest island in the world.
How To Detect Measles
Madagascar is one of the poorest countries in the world with one of the weakest healthcare systems.
Symptoms of measles generally appear around seven to 14 days after a person becomes infected. Measles begins with a fever, cough, runny nose, a sore throat and red eyes. After a few days, tiny white spots (medically known as Koplik's spots) begin to appear inside the mouth. Severe measles is more likely to be found among poorly nourished young children, especially those with insufficient vitamin A. They are also more likely to be found in those whose immune systems have been weakened by HIV/AIDS or other diseases.
Recent Outbreak
Madagascar is facing arguably the largest measles outbreak in its history. Only 58 percent of people on the main island received their vaccination against the disease, a reflection of the measles outbreak in Madagascar.
Dr. Dossou Vincent Sodjinou, a WHO epidemiologist in Madagascar, spoke concerning the Madagascar measles outbreak:
"The epidemic, unfortunately, continues to expand in size, though at a slower pace than a month ago. Some cases of resistance to vaccinations exist because of the influence of religion or of traditional health practitioners but they are isolated ones."
Measles is one of the leading causes of death for children. WHO reports about 450 die each day worldwide due to the illness, according to Fox News.
The measles outbreak in Madagascar is complicated by the fact that nearly 50 percent of children in Madagascar are malnourished.
Weak Healthcare and Shortage of Vaccines
According to UNICEF, once a child is infected, there is no specific treatment for measles, so vaccination is a life-saving tool for children.
PIVOT, a partnership that aids communities in resource-poor areas, seeks to combine accessible and comprehensive health care services with rigorous scientific research to save lives and break cycles of poverty and disease.
Harvard Medical School (HMS) recently interviewed Michael L. Rich, an HMS assistant professor of medicine in the Brigham and Women's Hospital Division of Global Health Equity and chief clinical advisor at PIVOT.
"The Madagascar measles outbreak is a particularly precarious situation because many of the districts have weak health infrastructure and systems to begin with, which is now exacerbated with a shortage of vaccines. Without a reliable supply of vaccines, strong supply chains or facilities adequately staffed with trained personnel, an end to Madagascar's ongoing measles crisis is difficult to foresee."
Doing more to contain the outbreak
As a result, UNICEF is issuing an urgent appeal to governments, health care providers, and parents to do more to contain the measles outbreak in Madagascar. This appeal contains:
explanations that not only are vaccines are safe and effective, but they can save a child's life
the recommendation of vaccinating all children between the ages of six months to five years during outbreaks
training and equipping health workers so they can provide quality services
Strengthening immunization programs to deliver all life-saving vaccines.
Under the Global Vaccine Action Plan, measles is targeted for elimination in five WHO Regions by 2020. WHO is the lead technical agency responsible for the coordination of immunization and surveillance activities to achieve this goal.
By combining rights-based care delivery with strengthened public systems and a new era of science guided by the needs of the poor, PIVOT aims to help the country of Madagascar become a leader in health system transformation.
– Carolina Chaves
Photo: Flickr
https://borgenproject.org/wp-content/uploads/logo.jpg
0
0
Kim Thelwell
https://borgenproject.org/wp-content/uploads/logo.jpg
Kim Thelwell
2019-05-21 04:52:38
2019-11-06 10:54:57
An Update on the Measles Outbreak in Madagascar