5 Facts About Mexican Slums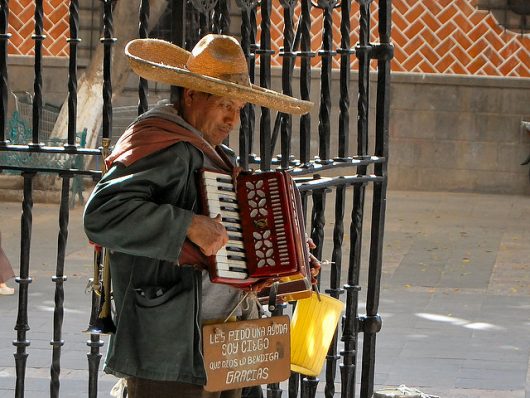 It's no secret that President Trump has some choice words associated with Mexico, "wall" being one of the most frequently used. The President's plans to complicate American ties with Mexico could have devastating effects on Mexico's poor. Cutting back on economic ties with our southern neighbor could mean speeding up the economic degradation of Mexico's poorest communities, exacerbating the issue of Mexican slums.
Top 5 Facts About Mexican Slums
Mexican slums become breeding grounds for drug dealing and gang activity. Despite being among the richest nations in the world, Mexico's poorest citizens live on less than $13 a day. The economic degradation leads many who live in Mexican slums to turn to drug dealing to support themselves and their families.
One of the most commonly dealt drugs in Mexican slums is methamphetamine, a highly addictive stimulant drug that produces a high when inhaled or smoked. Desperate and impoverished, many residents of Mexican slums turn to dealing meth because it is a synthetic drug that can be made cheaply and sold for a high profit. The ease with which someone could make more money dealing drugs than working a real job is a telltale symptom of the depth of poverty present.
The striking difference between affluent members of Mexican society and those who live in Mexican slums is most pronounced in photographs of Mexico City. Photographer Johnny Miller's aerial photographs of Mexico City include brand new middle-class homes built right next to a rundown "barrio."
Approximately eight million people around the world live in slums, and in Mexico, most of those people are concentrated on the outskirts of the Mexican capital. Many rural residents travel to Mexico City in search of a better life only to wind up in shanty towns bordering the capital. However, many residents still believe that they and their families stand a better chance at finding a more dignified lifestyle in Mexico City than elsewhere. Al Jazeera reports on the Garduno family, who moved into Mexico City and lived with extended family in a small hut. Now, the Gardunos have their own home and are preparing to open a taco shop.
Nezo-Chalco-Itza is the world's largest slum, with about four million impoverished people living in it. The residents of this Mexican slum account for almost 10 percent of the population of Mexico City.
– Mary Grace Costa
Photo: Flickr
https://borgenproject.org/wp-content/uploads/logo.jpg
0
0
Borgen Project
https://borgenproject.org/wp-content/uploads/logo.jpg
Borgen Project
2017-04-04 01:30:57
2020-04-29 13:30:11
5 Facts About Mexican Slums