5 Largest Slums in the World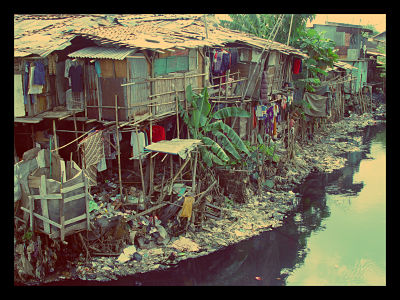 As the world continues to urbanize and globalize at the most rapid pace in modern history, the global population of slum dwellers also continues to grow tremendously. UNHABITAT estimates that there are currently around one billion people living in slums, largely in developing countries. In fact, nearly one-third of all city-dwellers in developing countries live in poor-quality housing settlements known as slums. Urban slums are the world's fastest-growing human habitat. Since accurate statistics on the demographics of slum areas are nearly impossible to come by, below is a list of the largest slums in the world ordered by estimated populations.
5 Largest Slums in the World
1. Khayeltisha, Cape Town, South Africa
Khayeltisha's population is projected to be around 400,000, with a striking 40 percent of its residents under 19 years old. This township was developed during the collapse of apartheid system in South Africa.
2. Kibera, Nairobi, Kenya
The largest urban slum in Africa, Kibera is estimated to be housing anywhere from 200,000 to one million people. It has faced attention from news outlets, NGOs, the UN and celebrities from all across the world, but still remains overwhelmingly underdeveloped despite many rehabilitation efforts.
3. Dharavi, Mumbai, India
Also famous among journalists and development organizations, Dharavi is home to somewhere between 600,000 and one million people. Unlike most slum areas, which are concentrated on the outskirts of large cities, Dharavi is located squarely in the heart of Mumbai. This has contributed to its surprising multi-religious, multi-ethnic diversity. Fun fact: Dharavi provided the backdrop to the Oscar-winning film Slumdog Millionaire in 2008.
4. Orangi Town, Karachi, Pakistan
In recent years, Orangi has crept up in notoriety as the largest slum in Asia, compared to its long-time predecessor, Dharavi. With a population of over one million, Orangi was once the center of ethnic conflict between the Pathan and Bihari gangs. Since then, the area has become known for its self-financed sewage system and its booming cottage industry.
5. Neza-Chalco-Itza, Mexico City, Mexico
With around four million residents, Neza-Chalco-Itza barrio has been considered the largest slum area in the world. Unique to this area is its diversity in housing arrangements. While most residents live illegally on authorized land, some live in former mansions-turned low-income apartments that were abandoned by wealthy families.
– Tara Young
Sources: International Business Times, National Geographic, The Hindustan Times
Photo: Wikimedia
https://borgenproject.org/wp-content/uploads/logo.jpg
0
0
Borgen Project
https://borgenproject.org/wp-content/uploads/logo.jpg
Borgen Project
2015-10-31 21:12:06
2020-04-24 10:26:18
5 Largest Slums in the World