Why Everyone Should Care About Hunger in Zambia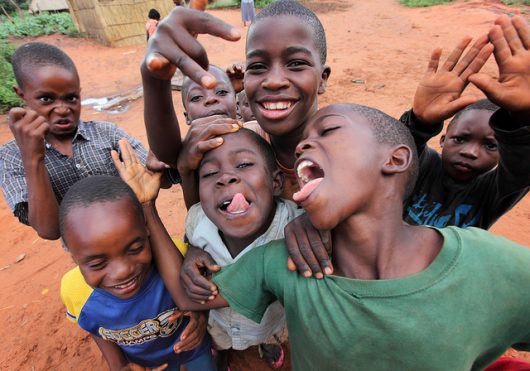 The nation of Zambia lies below the Democratic Republic of the Congo in southern Africa and is a region speculated by many to be on the brink of undergoing the worst famine in human history. The country has been familiar with this prospect with for a long time.
From 2001 to 2002, southern Africa experienced two consecutive years with no rainfall, which negatively impacted an estimated 2.3 million households that were dependent on agricultural production. This created a food deficit for farmers and restricted access to food.
Since then, according to the International Food Policy Research Institute's 2016 Global Hunger Index, hunger in Zambia has only gotten worse. The data from the report suggests that Zambia is currently the third hungriest nation in the world, with 47.8 percent of the population undernourished, a 40 percent or higher rate of stunting in children five or younger and a mortality rate of 6.4 percent in children five or younger.
A root cause of severe hunger in Zambia is the occurrence of a 2015 El Nino weather event that is speculated to have been the strongest since 1982. El Nino weather events occur when the waters of the tropical Pacific (in this case) or other bodies of water begin to warm, which typically results in droughts and floods that directly impact the closest land mass and affect weather systems across the world. This particular event caused a severe drought in the country that remains ongoing today, the impacts of which unfortunately extend far beyond Zambian borders.
As of 2016, seven out of nine provinces in South Africa and eight countries across southern Africa have declared national states of emergency or disaster, and the U.N. estimated that by Christmas of 2016, 49 million people across southern Africa would be in need of food aid.
According to the United Nations' office for the Coordination of Humanitarian Affairs, in 2016, governments across southern Africa collectively requested more than $1.5 billion. Unfortunately, less than a quarter has been promised thus far.
Areas of northeast Africa such as the Central African Republic, South Sudan, Chad, Ethiopia and Yemen are also facing severe food shortages. With an estimated 25 million or more people in need of food aid in these regions alone, it is possible that hunger in Zambia and its surrounding regions is only a part of what could be unfolding into a continent-wide food shortage.
– Hunter McFerrin
Photo: Flickr
https://borgenproject.org/wp-content/uploads/logo.jpg
0
0
Borgen Project
https://borgenproject.org/wp-content/uploads/logo.jpg
Borgen Project
2017-08-23 07:30:20
2020-06-18 11:32:57
Why Everyone Should Care About Hunger in Zambia