9 Facts About Belgium Refugees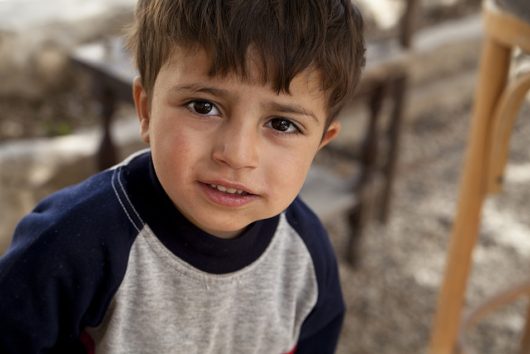 With the recent conflict in Syria and other nations, Belgium has prepared for a huge influx of asylum applications. However, with the huge numbers pouring into neighboring countries, Belgium is somewhat "spooked." Following are nine facts about Belgium refugees.
9 Facts About Belgium Refugees
With the huge influx of migrants and refugees, the Director of a Belgian regional tourism office warned hotels in March 2016 that they would lose government help and funding if they housed asylum seekers for more than three months.
Additionally, the Mayor of the port city of Zeebrugge called for a "camp like Guantanamo" to house Belgium refugees and told locals to not feed refugees to discourage a large number of refugees attempting to find asylum in Belgium.
In the past year, Belgium police have arrested 363 refugees, and in January it increased to 950. This increase comes after the dismantling of the "Jungle" housing camp in Calais, France, which housed nearly 4,000 people, and the border reinforcement in Hungary.
Refugees detained in Belgium are sent to the last European country before arriving in Belgium, or if they have no documentation given the opportunity to claim asylum and released. The Interior Minister has said those arrested would reach thousands as migrants struggle to find alternative routes to Britain.
In the wake of several refugee shelters being dismantled due to violence, local families have volunteered to host Belgium refugees.
In August 2015, there were approximately 5,600 Belgium refugee applications, with about 1,900 of those applications coming from Brussels.
Most of the refugees seeking temporary asylum in Belgium are Syrian. In 2016, 452 refugees entered Belgium and 448 of those refugees were Syrian. In addition, in the last four years, Belgium has accepted 862 refugees, and more are expected in 2017, including about 550 Syrians planning to enter the country that couldn't be resettled per the EU-Turkey agreement.
In 2016, 12,197 asylum seekers were granted Belgium refugee status, a record that doubled from the previous year. The 3,281 refugees that did not qualify for refugee status were granted protection until they could be resettled or granted refugee status later.
In 2017, and for the next two years, the Belgian population is predicted to increase about 85,000 people each year. Half of the influx is attributed to refugees entering the country, while the other half is attributed to "natural" additions.
With the impending increase of refugees over the next few years, the government continues to find ways to control the flow and provide resources to Belgium refugees.
– Amira Wynn
Photo: Flickr
https://borgenproject.org/wp-content/uploads/logo.jpg
0
0
Borgen Project
https://borgenproject.org/wp-content/uploads/logo.jpg
Borgen Project
2017-06-07 07:30:38
2020-04-19 16:50:03
9 Facts About Belgium Refugees