40% of African American Children Living in Poverty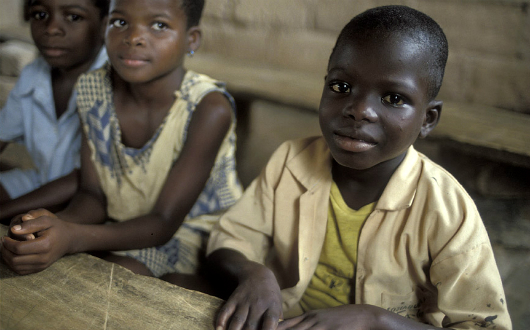 For the first time since the United States began keeping Census records, the number of African American children in poverty has surpassed that of white children. As of 2013, there were reportedly 4.2 million African American children living below the poverty line versus 4.1 million white children. What makes this statistic even more alarming is the fact that white children outnumber African American children under the age of 18 by three to one.
According to an article by USA Today published on July 16 of this year, "The poverty rates for Hispanic, white and Asian children improved as the United States emerged from an economic recession, but for African-American children, little changed. Poverty is defined as living in a household with an annual income below $23,624 for a family of four." African American children have suffered more than any other demographic in the United States over the past few decades.
Location is largely to blame for the disparity among African American children. Poor black neighborhoods have remained in poverty for decades without any real sign of improvement. The poverty numbers are highly concentrated in these primarily urban, black areas. Detroit has emerged as a hot-spot for African American children.
In the Michigan city, roughly 60 percent of these children are in poverty, significantly higher than anywhere else in the area. An excerpt from CBS reporting on the matter says, "In Detroit, the jobs have left, the good schools have left, there is poor transportation, high insurance rates, and difficulty getting reasonably good paying jobs." African American children in poverty suffer as a direct result of their environment.
This trend will continue to increase and spread rapidly across the country if real change does not come soon. More African American children are continually falling behind because of a lack of proper education and social reform. The numbers will continue to grow until the government begins to take this situation seriously.
– Diego Catala
Sources: USA Today, CBS Global
Photo: Flickr
https://borgenproject.org/wp-content/uploads/logo.jpg
0
0
Borgen Project
https://borgenproject.org/wp-content/uploads/logo.jpg
Borgen Project
2015-07-22 19:12:04
2020-07-08 13:45:58
40% of African American Children Living in Poverty