10 Facts About Poverty in Kenya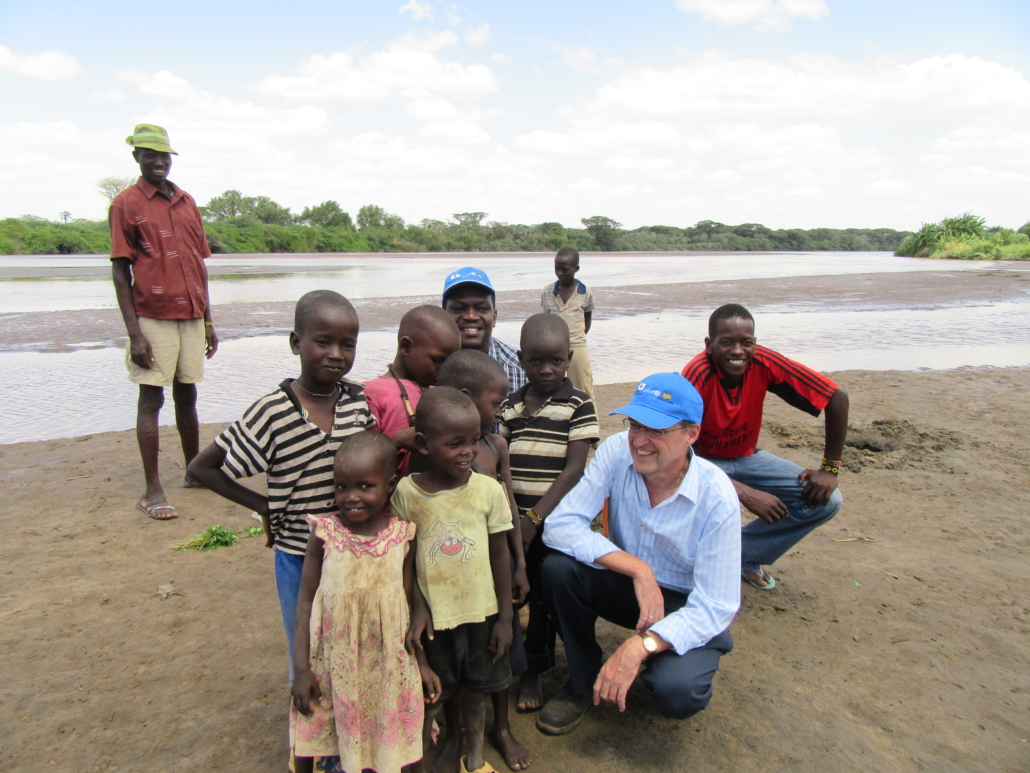 The stereotype still remains that Africa as a whole is vastly impoverished and desolate. While certainly some pockets of the continent continue to suffer, poverty in Kenya is showing great improvement.
10. Kenya has one of the highest rates of population growth.
Kenya's population has nearly tripled in the last 35 years, from 16.3 million in 1980 to 47 million today. And not surprisingly …
9. Children make up nearly half of the population.
Of those living in Kenya, 42 percent are children under 15. This has major implications for the country's infrastructure, and leaders are realizing it is past time to support these children.
8. Life expectancy is increasing.
According to The World Bank, life expectancy was 53 years old in 2000 but has increased every year since. Now, life expectancy is at 62 and is predicted to continue to rise. The majority of these improvements are from public health initiatives, particularly surrounding HIV/AIDS prevention after the disease was officially declared a natural disaster by the government in 2001.
7. There are not many physicians in Kenya.
According to the World Health Organization (WHO), there is only one doctor and 12 nurses or midwives per 10,000 people in Kenya. This shortage of medical professionals is a severe problem for the nation, although major public health interventions have helped to reduce the mortality rate, such as those taken with HIV/AIDS as well as many waterborne illnesses.
6. The poorest inhabitants live in rural areas.
With limited access to the few physicians and nurses who do inhabit the country, rural areas suffer the greatest. Comprised mostly of farmers and other agricultural workers, those living in rural areas often go without healthcare, clean water and sanitation, as well as many other social services which primarily are located in the cities and business regions. Poverty in Kenya is a widespread problem but is concentrated in rural areas.
5. The nation is not economically diverse.
The vast majority of all work lies in the agricultural sector, thus when droughts and other natural disasters occur, farmers are out of luck.
4. Kenya is on the path to economic growth.
With the realization of a lack of diversification, there have been improvements in the infrastructure of the Kenyan government and increased attention to the urban and business regions of the country, as well as increases in manufacturing.
3. Kenya has one of the highest literacy rates in Sub-Saharan Africa.
The youth literacy rate in Kenya is at about 85 percent as of this year, which is greater than its neighboring nations. For example, the youth literacy rate is 79 percent in Uganda, 61 percent in Sudan and 45 percent in Ethiopia.
2. School enrollment is 90 percent.
Correlated to a high literacy rate, school enrollment is quite high in Kenya. This is also reflected in the countries surrounding Kenya with lower literacy rates such as Ethiopia, South Sudan and Uganda.
1. There is hope.
Shining Hope for Communities (SHOFCO) is a school for girls in Kibera, one of the largest slums in Africa. Founded by Kennedy Odede, a native of Kibera, SHOFCO believes "the fight against urban poverty begins with a girl" and has enacted comprehensive education and healthcare systems to ensure free, quality primary education as well as free healthcare and social services for the girls. They are also the largest employer in Kibera, employing teachers as well as social services such as psychologists, doctors and even soccer coaches. Organizations such as SHOFCO exist throughout Kenya that are dedicated to promoting gender equality, education and basic human needs to a population that certainly needs it. With determined individuals such as those who work at SHOFCO, poverty in Kenya will decrease and put the country on a trajectory towards success.
– Liz Vestal
Sources: UNICEF, World Bank, Answers Africa, Our Africa, SHOFCO
Photo: Flickr,
https://borgenproject.org/wp-content/uploads/logo.jpg
0
0
Borgen Project
https://borgenproject.org/wp-content/uploads/logo.jpg
Borgen Project
2015-08-07 01:30:02
2020-07-08 11:39:55
10 Facts About Poverty in Kenya