10 Important Facts About Refugees in Lesotho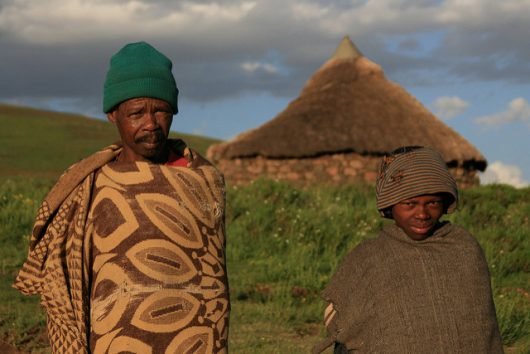 In response to apartheid in South Africa, refugees emerged in Lesotho in the 1960s. These refugees—the majority of whom were South African and children or teenagers—play a crucial role in defining Lesotho's vibrant society. Here are 10 facts about refugees in Lesotho.
10 Facts About Refugees in Lesotho
Home to fewer than 10,000 refugees, Lesotho began implementing projects to help grant loans and business training to refugees in 1983. Of the 17 businesses which ultimately emerged, only one was run by a woman.
Lesotho has been incredibly welcoming to refugees, ensuring their integration into local Basotho communities and serving as a global paradigm of refugee inclusivity and acceptance.
In 2005, in an attempt to solidify its commitment to refugee protection, Limakatso Ntlhoki of Lesotho held a four-day workshop intended to help people develop the skills for working with refugees and guaranteeing their protection.
Lesotho has been deemed a "South African Development Community" (SADC) alongside fifteen other countries such as Botswana, Mozambique, Malawi and Zimbabwe. Recent statistics indicate that SADC countries are home to approximately 68 percent of international migrants living in South Africa.
In June 2017, the Vodafone Foundation put forward a system for young refugees living in nations, including Lesotho, to gain free and unlimited access to online education using tablets.
During apartheid, Lesotho's rural regions served as a safe haven for a number of political refugees escaping the wrath of a government who rejected their ideas. However, when the country was threatened by South Africa, they helped a significant number of refugees flee and obtain safety.
The 1983 Lesotho Refugee Act guarantees that the country will provide refugees with the rights laid out by the United Nations Convention and the 1967 Protocol relating to the Status of Refugees. They also incorporated the criterion outlined by the OAU Convention Governing the Specific Aspects of Refugee Problems in Africa, which rendered their definition amongst the most inclusive in terms of explicating the legal status of refugees in the world.
The former Prime Minister of Lesotho, Chief Leabua Jonathan, attested to the United Nations General Assembly that Lesotho maintained full respect for human dignity, would not use violence towards refugees, and recognized their moral responsibility to help solve their problems through support and openness.
In response to Lesotho's refugee policies, nations such as India and Thailand praised the nation for its willingness to welcome individuals despite South African threats.
In 2002, the United Nations Refugee Agency (UNHCR) returned 48 brick homes originally used to house refugees in Lesotho to the country's government, thereby indicating the true end of apartheid and highlighting the ways in which the nation could be entrusted to maintain respectful living conditions for refugees without external intervention.
These 10 facts about refugees in Lesotho illuminate how the country has, since the 1960s, experienced tremendous success in its relationship with refugees. Ultimately, this undeniable altruism indicates that Lesotho ought to be lauded as an example of how to positively incorporate refugees into societies throughout the world.
– Emily Chazen
Photo: Flickr
https://borgenproject.org/wp-content/uploads/logo.jpg
0
0
Borgen Project
https://borgenproject.org/wp-content/uploads/logo.jpg
Borgen Project
2017-07-07 07:30:33
2020-05-15 20:33:37
10 Important Facts About Refugees in Lesotho