Evolution of Women's Rights in Saudi Arabia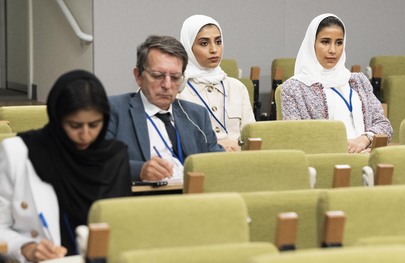 Saudi Arabia has one of the world's biggest oil supplies and is also home to the holy Mecca. However, Saudi Arabia also has one of the most oppressive regimes, comparatively speaking. Women's rights in Saudia Arabia are close to being non-existent. Although women in Saudia Arabia have been granted certain basic rights, there is a long way to go. Here is a history of women's rights in Saudi Arabia.
Early History
Saudi Arabia is a predominately Islamic nation and the law system follows Sharia law. Ever since the Iranian Revolution, laws against women in Saudi Arabia have been stricter. In the early 50's, Saudi Arabia finally opened a school that focused exclusively on girls. Then, 20 years later, women in Saudi Arabia could attend college as well.
It would not be until three decades later that women would see more changes in Saudi laws. When women received personal licenses, their ownership of such licenses was not as it is in European or American nations, for example. Women's guardians received the identification cards on behalf of the woman. In the following years, Sharia law and government played a key role in the development of women's rights in Saudi Arabia. These structures forced women into marriage, domestic abuse was a wide-spread issue and basic human rights eroded, year after year. Women started to see a change in the 2000s and 2010s with the enrollment of females elected into the government. Furthermore, women could vote in 2015 and the driving ban ceased in 2018.
Women's Rights Since 2018
Women in Saudi Arabia do not have certain freedoms that may seem trivial to most women around the world. In 2019, it became legal to allow women to obtain passports or to travel without the permission of a male guardian. Though these reforms do not completely solve the oppression women face, they are a step in the right direction. These reforms allow a sense of freedom to women.
Saudi Arabia is gradually moving closer to removing its "guardianship system" that subjects women's rights to their male relatives. A new regulation includes the right for a women's hiring without the need for a male guardian's permission. Notably, the law is intended to target and ban employment discrimination laws.
One of the biggest changes for women in Saudi Arabia is allowing women to be able to register their children's births. Previously, a male guardian or the father of the child did this act. Human rights changes such as these in Sharia law allow for women to be looked at as equal and as "heads of the household".
Celebrating the Victories But Eyeing the Future
These regulations are a positive step towards empowering women and providing them with more opportunities for leadership roles. Much progress remains, in terms of women's rights in Saudi Arabia as the women lack many pivotal rights and liberties afforded to men. However, progress deserves celebration and these new regulations have given women freedoms they previously did not enjoy.
– Hena Pejdah
Photo: UN Multimedia
https://borgenproject.org/wp-content/uploads/logo.jpg
0
0
Kim Thelwell
https://borgenproject.org/wp-content/uploads/logo.jpg
Kim Thelwell
2020-10-16 09:40:03
2020-10-16 09:40:58
Evolution of Women's Rights in Saudi Arabia