The Truth about Women's Rights in Uzbekistan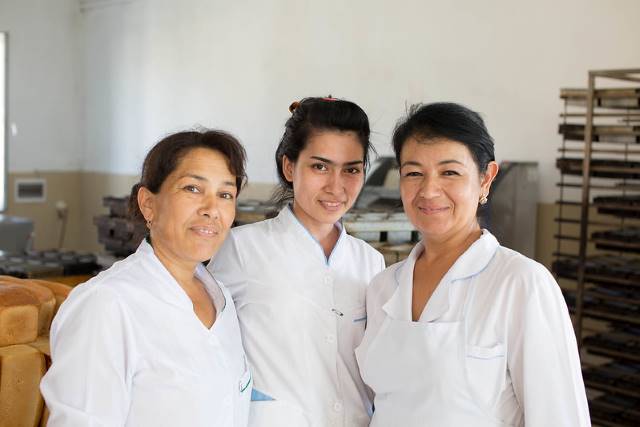 A former Soviet Union territory, Uzbekistan has a population of 30 million. In recent years, there have been governmental and societal changes along with a new president, Shavkat Mirziyoyev. Women, who play a pivotal role in the Uzbek family structure, face different issues relating to their rights in the country. There are several key facts to know about women's rights in Uzbekistan.
Societal Views Oppress Women
Women faced new setbacks after Uzbekistan obtained independence from the Soviet Union in 1991. The Soviets, after colonizing the region in the latter half of the 19th century, promised to emancipate women from the patriarchal customs of society, viewing these customs as oppressive to women. This movement encouraged female education, and in the 1980s, women formed an estimated 41% of university students.
However, after the independence of Uzbekistan in 1991, in a push to reestablish the Uzbek tradition, the progress of women's rights in Uzbekistan took a hit when the nation reintroduced conservative social customs. Only six years later, in 1997, the number of women in higher education institutions dropped to 37% and estimates indicate that this percentage has fallen even more drastically in recent years.
The Prevalence of Child Marriage
Child marriage is still prevalent in Uzbekistan. Most Uzbek families believe that the role of a woman is to marry and run the household. This social concept encourages child marriage throughout the country, particularly in rural regions. With girls marrying at younger ages than boys, child marriage directly impacts female education as women are generally confined to the home after marriage.
Furthermore, Uzbek society expects women to give birth within their first year of marriage despite a lack of education about reproduction and childbearing. With young brides, female bodies are often not prepared or mature enough to give birth healthily. This has led to health complications such as infertility and chronic conditions. Child marriage hinders women's rights in Uzbekistan as it limits female educational opportunities and leaves women with little chance to escape a life of housework and childrearing.
Domestic Violence is Not a Crime
In Uzbekistan, domestic violence is deemed a family issue and not an actual crime. Since independence from the Soviet Union, the push to reaffirm traditional values has meant that women have a subservient role within the household, and to a further extent, within society.
Outside of their homes, women face restrictions on how to live their lives, with limits on educational and work opportunities in favor of marriages and children. With women in rural areas at particular risk for domestic violence, Uzbekistan has largely ignored women's rights within the home. Violence against women has reportedly increased in recent years.
Women's Rights Reform at Governmental Level
President Mirziyoyev has taken promising action to address the lack of women's rights in Uzbekistan. Elected in 2016, Mirziyoyev spoke about the importance of women within Uzbek society, noting their problem-solving skills and administrative capabilities. He urged for their involvement in government and industrial factions and even appointed Uzbekistan's first female Head of Senate, Tanyila Narbaeva. With men dominating government positions for years, a female in an authoritative government position stands as a progressive shift and a promising sign of political changes.
Legislation to Protect Women
The fight for women's rights in Uzbekistan is becoming more of a priority. In 2019, the nation introduced two new laws to protect women's rights. The first is to ensure equal opportunities and freedoms for men and women and the second is to safeguard women from domestic violence and assault. Also, the nation has set up almost 200 shelters across the country to provide for women escaping violence. Unfortunately, there is very little funding for the subsistence of these shelters. While this undoubtedly stands as progress from the country's more traditional views on the role of women in society, more significant action is necessary to defend these newfound rights and sustain protective services.
The Future of Women's Rights in Uzbekistan
The push for women's rights in Uzbekistan is made more difficult by the country's history as a Soviet Union colony and the subsequent counterreaction to reestablish traditional cultural values. In recent years, societal pressures have pushed women to marry young and spend their lives taking care of the household. With limited opportunity to decide their own futures, women in Uzbekistan have not truly attained their human rights. Fortunately, however, President Mirziyoyev has expressed his desire to transform women's rights in Uzbekistan. Hopefully, with a new female government official and progressive laws, women's rights in Uzbekistan will continue to improve.
– Eliza Cochran
Photo: Flickr
https://borgenproject.org/wp-content/uploads/logo.jpg
0
0
Kim Thelwell
https://borgenproject.org/wp-content/uploads/logo.jpg
Kim Thelwell
2021-02-04 01:30:45
2022-05-11 08:21:03
The Truth about Women's Rights in Uzbekistan