Indigenous Women's Rights in Peru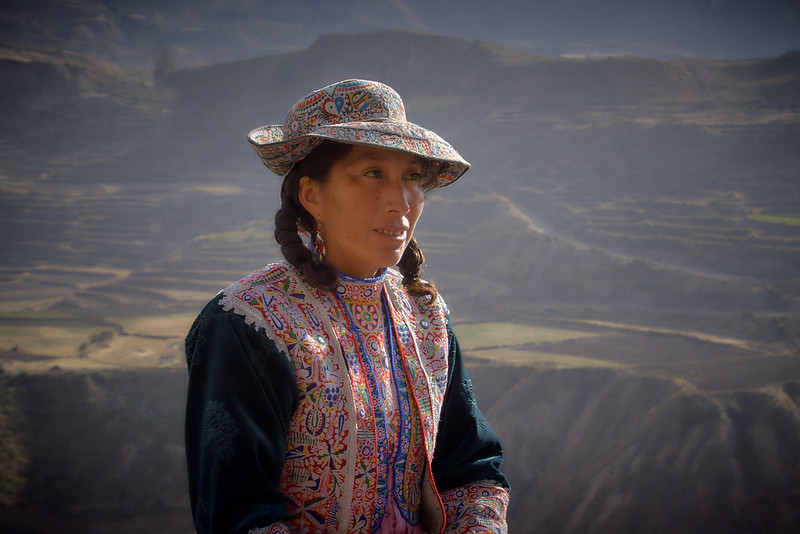 In 2018, Peru ranked 87th on the gender inequality index with a score of 0.381. This indicates limited women's rights in Peru. Between 2015 and 2020, the infant mortality rate was 68 for every 100,000 live births. At the same time, the teen birth rate was almost 57 per 1,000 girls. Women have a labor force participation rate of almost 15% lower than men. Around 57% of women have a postsecondary education, compared to 69% of men. Additionally, women in Peru hold only 28% of all parliament seats. Peru has high rates of sexual, physical and domestic violence against women. However, Indigenous women face additional struggles in Peru. Here are four facts about Indigenous women's rights in Peru.
4 Facts About Indigenous Women's Rights in Peru
COVID-19 and Women's Rights in Peru
Between March and June of 2020, Peru went under lockdown to contain the spread of the coronavirus. As of October 2020, Peru has more than 670,000 cases and 29,000 deaths. However, the pandemic has especially affected women's rights in Peru. In the midst of the lockdowns, violence against women increased. More than 1,000 women and girls have gone missing, and their families fear them dead. Importantly, gender violence in Peru disproportionately affects Indigenous women. In Cuzco, 47% of women report having been victims of sexual violence. Experts suggest that 70% have experienced physical violence.
Indigenous women are also more vulnerable to COVID-19 itself. In secluded villages, the terrain and the isolated nature pose challenges for transportation to life-saving medical care. Further, limited economic opportunity and a lack of channels of communications put Indigenous people at risk for COVID-19 outbreaks. Language barriers women face also make it more difficult to promote Indigenous women's rights in Peru during the pandemic.
Solutions and Initiatives
Thankfully, many organizations are promoting women's rights in Peru. For example, The Quipu Project serves an important role in promoting solidarity and action in the aftermath of the forced sterilizations. A documentary project produced by Chaka Studios, it tells the stories of women who underwent forced sterilizations to bring visibility to the issue and promote solidarity. The documentary gets its name from quipu, a knotted cord Andean women use to communicate.
Another organization that fights for women's rights in Peru is DEMUS. DEMUS fights for women's autonomy and protection against violence. Among its accomplishments, the group helped to reopen the cases of forced sterilization. It also made gender discrimination recognized in some legal interpretations and started the legal advisory service at the Lima Women's Police Station. Additionally, DEMUS established the first phone line for women facing violence in the country.
Ni Una Menos also calls for an end to violence and femicide in Peru against native women. On Aug. 13, 2016 an estimated 200,000-500,000 people marched in Lima for the largest social demonstration in the country's history. Finally, Awamaki is another nonprofit organization working for women's rights in Peru. It helps women increase economic opportunities through business. By assisting and educating artisans, it also expands economic opportunity for women in this line of work.
Any work that seeks to promote women's rights in Peru must consider Indigenous women's particular needs, like these organizations do. The government and other organizations should empower these women with culturally sensitive methods. In this regard, these nonprofits may serve as an example for future work supporting women's rights in Peru.
– Bryan Boggiano
Photo: Flickr
https://borgenproject.org/wp-content/uploads/logo.jpg
0
0
Kim Thelwell
https://borgenproject.org/wp-content/uploads/logo.jpg
Kim Thelwell
2020-10-17 09:22:11
2020-10-17 09:22:11
Indigenous Women's Rights in Peru