Gender Disparity and Women's Rights in Bolivia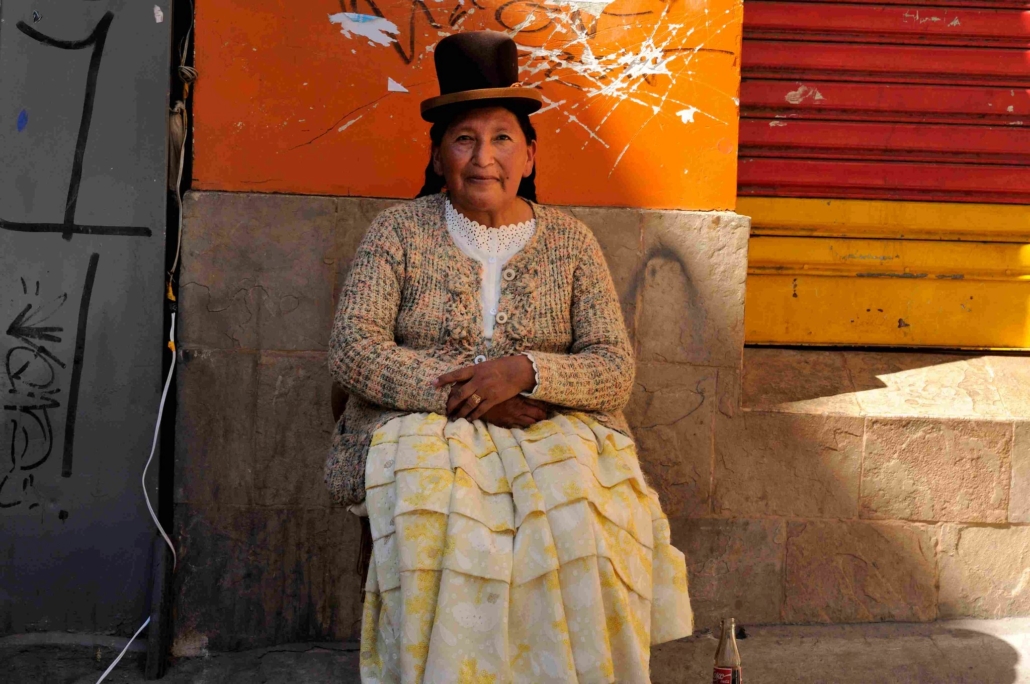 Bolivia has a rich history and emerged on the idea of respecting its ancient cultural traditions. As the country developed, it has been difficult to stray away from traditional values that place importance on strict gender roles. The patriarchal ideologies that Bolivia originated with have silenced women for centuries. One aspect of these ideologies has created the idea that women take up positions in politics solely to take away the jobs of men. Here is some information about the challenges regarding women's rights in Bolivia as well as how the country is trying to improve.
Gender Inequality in Bolivia and Latin America
Gender inequality and violence against women have been pervasive issues across Latin America for centuries. In the modern-day, women in politics continually face harassment and assault due to their fight for parity and equality. As a result, Bolivia and many other Latin American countries have experienced diminished economic growth due to increased poverty rates and a lack of female participation in the labor markets. A 2009 study showed that 63% of women worked as apprentices without pay or were family workers and only 9% of Bolivian women had formal employment with access to social security benefits. However, the country of Bolivia, despite its deeply ingrained traditions and cultural history, is now setting the standard for gender parity across Latin America.
The Effects of Gender Disparity
The World Bank has explained that evidence has shown that gender disparities can hinder economic growth, facilitate an increase in poverty rates and undermine well-being outcomes for men and women alike. The educational enrollment gap is an example of the challenges regarding women's rights in Bolivia. For example, a 2014 survey showed that one in five female students aged 15 to 24 reported having felt discriminated against in academic environments. Because of this and other factors (lack of economic resources, pregnancy, domestic and care work, etc.), the education gap has increased between men and women leaving more women uneducated and limiting them from joining the labor market. Regardless of these economic consequences due to gender disparity, many Bolivian men, including politicians, have continued to insite physical and psychological violence against women in order to prevent them from taking up political positions to improve such issues.
Gender Parity: A Movement
The Bolivian government originally began its mission toward gender parity in 1997. It began with the passing of a law that required 30% of political candidates to be women. Since then, the development and creation of laws have continued in order to increase female political representation and participation.
Beginning in 1997 into the present day, gender disparity within the Bolivian government has changed dramatically. Only a few decades ago, people thought of most women as second-class citizens with only a 4% rate of holding municipal assembly posts. Today, Bolivia now ranks second in the world for the most gender-equal government with a council which is 53% female.
Although these women continuously face backlash for this increase in representation, this has not stopped the mission towards true gender equality. With the increase in the number of laws fighting against the physical and psychological abuse that these women have faced, these changes have aided in creating awareness of the violence these women have experienced and implementing the plan to further address topics relating to women's sexual health.
Aiding Women in Poverty
Furthermore, programs aimed toward aiding women in poverty have begun emerging. For example, the Joint Programme on Productive Patrimonial Assets Building and Citizenship Programme for Women in Extreme Poverty (the Programme) targets aid to indigenous rural women from the poorest areas of Bolivia. The Programme aims to assist these women in attaining sustainable livelihoods for themselves and their families through a two-element strategy. The first element involves a non-reimbursable direct monetary transfer component that provides seed capital, startup grants, joint venture and risk capital. Meanwhile, the second element focusses on providing training and advisory services to these women. Furthermore, the Programme aims to strengthen Women's abilities to fully exercise their citizenship and political rights. The results have led to a decrease in poverty rates by providing financial support and financing to women entrepreneurs. The Programme has aided over 4,000 Bolivian women by giving them access to services such as savings accounts and credit lines, among others.
It is clear that the mission to end gender disparities in the Bolivian government is a movement that will not end abruptly due to long-standing patriarchal ideologies. However, Bolivia's mission to end gender discrimination and improve women's rights in Bolivia has set forth a movement across Latin America. Addressing such issues will not only aid in the country in achieving gender equality but also help reduce poverty amongst women and improve female participation in the labor market.
– Caroline Dunn
Photo: Flickr
https://borgenproject.org/wp-content/uploads/logo.jpg
0
0
Jennifer Philipp
https://borgenproject.org/wp-content/uploads/logo.jpg
Jennifer Philipp
2020-09-29 11:42:10
2020-09-29 11:42:10
Gender Disparity and Women's Rights in Bolivia