Women's Empowerment in Guinea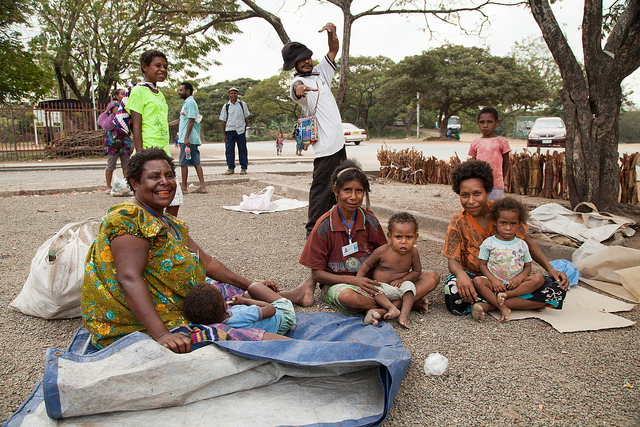 Guinea, a country located on the western coast of Africa, is one of 31 fragile states that was provided with grants from the United Nations (U.N.). In 2009, the U.N. granted $25 million to develop 50 programs dedicated to gender equality and women's empowerment. This initiative is known as the Women's Fund for Gender Equality (FGE). These programs for women's empowerment in Guinea are divided into four categories: productive resources, institutional relations, interpersonal relations and personal resources.
The first category, productive resources, includes anything which deals with the economy and job market. In 2015, only 66 percent of women participated in the labor force, which is low compared to the 78 percent of men who participated. A study by the FGE found that one of the main reasons that women did not work was because they were already dedicating 82 hours a week to housework, childcare and fetching wood and water.
As a response, the FGE developed a training program to teach 300 women from Guinea's Tristão Islands how to plant, grow, harvest and sell goods made from the moringa plant using solar polytunnel dryers. The moringa is a nutrient-rich tree that can grow in tropical climates and can easily be made into a powder, tea, paste or a sauce. Between 2013 and 2016, 25,000 moringa trees were planted and greenhouse gas emissions were reduced by 40 tonnes through the use of new solar technology to dry them.
Institutional relations and interpersonal relations are closely related when it comes to FGE's solution to help women's empowerment in Guinea. These relations deal with the government, representation and identification in the local community. It is reported that only 48 percent of women in Guinea feel satisfied with their representation in the community. One of the reasons for this low number is that only 32 percent of women possess proper identification, which means that the majority of women cannot vote or take part in mainland institutions.
The FGE worked with Partenariat-Recherches-Environnement-Médias (PREM), a grantee organization in Guinea to establish cooperatives, which are small communities of 10-40 women and/or men. These optional groups help to organize economic efforts and help members learn from each other and save money as a collective.
As a member of a cooperative, you are also granted proper identification from PREM so you are able to participate in voting and other institutions. This means that women and men are helping to better women's representation, but also granting them communities so that they have people in similar situations to lean on for support.
The FGE also maintains efforts to provide more personal resources to the women of Guinea. While many of the women of Guinea are beginning to enter the market of selling products, they are aware that there is more knowledge to be attained in order to be successful. Ninety-five percent of women have expressed a wish to have more knowledge when it comes to reading and writing; this knowledge is necessary to properly market and distribute their new moringa products.
Similar programs include the Business Coalition for Women, which is a group of businesses that work to improve gender equality and fight violence against women, as well as USAID's Implementation Plan that invests in gender equality initiatives. These programs, along with the United Nations, are working hard to establish a system that increases women's empowerment in Guinea, and these efforts continue to provide positive results.
– Scott Kesselring
Photo: Flickr
https://borgenproject.org/wp-content/uploads/logo.jpg
0
0
Borgen Project
https://borgenproject.org/wp-content/uploads/logo.jpg
Borgen Project
2017-12-11 01:30:15
2020-01-03 19:50:20
Women's Empowerment in Guinea