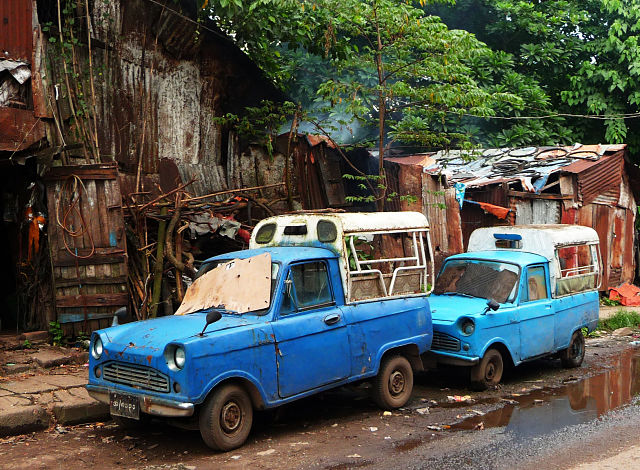 Located in Southeast Asia and bordering six other countries, Myanmar is slowly working to correct economic woes that have crippled the country for decades and have led many to ask "why is Myanmar poor?" Aside from widespread poverty, Myanmar is dealing with potential acts of genocide after 600,000 Rohingya have fled to neighboring Bangladesh. This comes at a time when the country has been rebuilding its reputation after holding its first democratic elections in 2010. Under the previous rule by a military junta, development assistance had been on the decline due to the "unfriendly business environment." The country has since undergone major reforms, including a string of altering economic policies and revamping sustainable development, as well as holding government officials accountable for human rights abuses.
The fact remains that "more than one-fourth of the country's 60 million people live in poverty." Myanmar is deeply dependent on agricultural land, and its infrastructure, as well as human capital, are abysmal. However, some reports suggest a promising economy in the years to come. The Asian Development Bank stated that "Myanmar could follow Asia's fast-growing economies and expand at 7 percent to 8 percent a year, become a middle-income nation, and triple per capita income by 2030." With the U.S. easing sanctions in 2012 and an increase in foreign development investments from $1.9 billion to $2.7 billion, gradual refinements to shift Myanmar to a competing free-market economy have been the key to harnessing growth.
Recently, the Burmese government decided to heavily invest in food security and rural development to reduce the migration of young people to cities, which depletes the labor available in rural areas. According to the U.N., in 2030, approximately 60 percent of the world's population will inhabit urban areas. In addition, a recent survey showed that "25.6 percent of the population lives below the national poverty line in Myanmar and most of them are farmers from rural areas." For this reason, Vice President U Henry Van Thio provided solutions to these queries by offering examples of ways the government would aim to persuade people not to migrate. Some solutions included:
Creating more robust transportation and electricity service to villages and rural areas
Provide agricultural loans to farmers
Building all-season roads
He noted that some underlying factors which have contributed to a wave of people fleeing rural areas include job shortages, climate change, food insecurity and difficult financial situations. Additionally, he noted that there was a solution underway to respond to the infrastructure deficits that are hindering Myanmar's development. He attested that "the Department of Rural Road Development has been established as a new department under the Ministry of Construction in order to hasten and streamline infrastructure projects."
With no recent announcement concerning the "14,000 Rohingya who are at risk of dying from malnutrition in the refugee camps," the Burmese government is in a serious predicament. Their main focus is on dealing with a humanitarian crisis and furthering their agenda domestically. With labor shortages being a concern in rural areas, the next steps by the Burmese government must be prudent, well-executed and permanent if they aim to answer to the grievances of their people. The goal to transition Myanmar to a developed country can come only at the cost of their own expenditures. The question of "why is Myanmar poor?" comes at a time when the focus has shifted to international compliance as well as eagerly enforcing policies at home that will benefit its people. Humanitarian assistance, as well as development initiatives, are in conjunction to see improvements that come at a most pressing time.
– Alexandre Dumouza
Photo: Flickr
https://borgenproject.org/wp-content/uploads/logo.jpg
0
0
Borgen Project
https://borgenproject.org/wp-content/uploads/logo.jpg
Borgen Project
2017-11-12 07:30:38
2019-12-23 08:24:50
Why is Myanmar Poor?