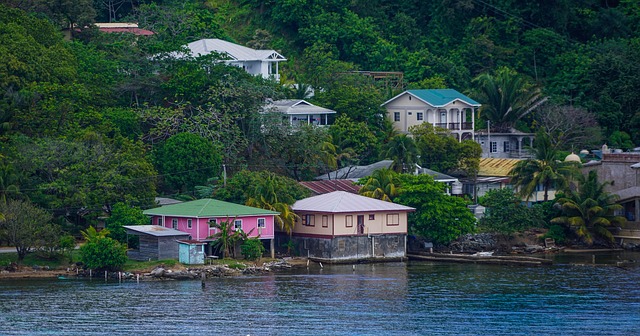 The statistics regarding poverty in Honduras tend to speak for themselves. With a population of nearly nine million, more than half of Hondurans live in poverty. Many of the poor live in rural areas, outside of the two most populous cities, Tegucigalpa and San Pedro. Not only do a majority of Hondurans live in poverty, but a third of them also face underemployment as a result of an economy that is not growing quickly enough. With these statistics, it is important to pose the question: why is Honduras poor?
By nature, the cycle of poverty is difficult to break. But, in particular, rampant violence and a lack of education in Honduras contribute to poor living conditions for many.
Honduras has long been considered one of the most violent places to live, not only in Central America, but in the world. A majority of this violence is the product of drug trafficking and related gang behavior, with which police are often complicit. Since 2014, when Honduras boasted the highest murder rate in the world, homicide rates have been in decline but remain high nonetheless. In 2016, the murder rate accounted for 59.1 deaths per every 100,000 people.
Poverty in Honduras
Although in recent years Honduras has become safer, violence—regardless of its magnitude—breeds instability, and those who live in extreme poverty are the most vulnerable to that conflict. Violence in poor areas only serves to perpetuate poverty and increases the difficulty of escaping from it, answering in part the question of why Honduras is poor.
Violence also fosters an environment that is not particularly welcoming to potential business investors. In a country where un- and underemployment contribute to both income inequality and poor living conditions, extreme violence further hinders the ability of those living in poverty to improve their quality of life.
The Honduran economy has achieved some recovery recently; however, violent disturbances and a lack of economic opportunity leave much to be desired. Honduras faces challenges attracting business—the World Bank ranked it 125 out of 185 countries in regards to ease of doing business—but the current dependence on agriculture also poses economic complications.
The livelihoods of many Hondurans depend on agriculture. Agricultural success relies on factors outside of human control, such natural disasters, which can render a poor family without food or means to support themselves. Over time, the agricultural sector in Honduras has lost its value and is now only two-thirds of its former revenue, as the price of Honduran exports has decreased.
Violence and agriculture are not the only answers that can be pointed to in regards to the question of why Honduras is poor. Although many Hondurans have access to education and primary school enrollment is close to 100 percent, the quality of education is poor. Once students move past primary school, there are simply not enough secondary school facilities, and the dropout rate skyrockets.
For many, an education is the first step to a life spent outside of poverty. The quality and accessibility of education in Honduras must be improved, especially in rural areas, in order to improve the lives of the poor.
While the answers to the question of why Honduras is poor are multifaceted, the solutions to these issues lie within those answers. By focusing on reducing violence and improving education within Honduras, improvements can be made to alleviate poverty.
— Jennifer Faulkner
Photo: Pixabay
https://borgenproject.org/wp-content/uploads/logo.jpg
0
0
Borgen Project
https://borgenproject.org/wp-content/uploads/logo.jpg
Borgen Project
2017-07-19 01:30:20
2020-06-05 08:53:50
Why is Honduras Poor?