What You Need to Know about Fair Trade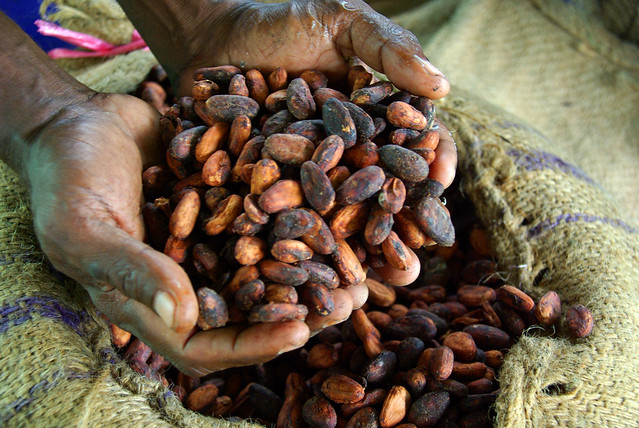 Imagine being in the local supermarket, perhaps in the coffee aisle. There is an abundance of options, from decaf to french vanilla and everything in between. Some of the choices have a special seal marked "Fairtrade." But what does that mean? Here are the facts to know about Fair Trade.
What is Fair Trade?
One fact to know about Fair Trade is the difference between Fair Trade and Fairtrade. Fair Trade is a set of social, economic and environmental standards for companies and the farmers and workers who grow the food millions enjoy each day. Fairtrade, on the other hand, is a trademarked labeling initiative that certifies a product has met the agreed Fair Trade criteria.
For farmers and workers, standards include the protection of workers' rights and the environment. For companies, they include the payment of the Fairtrade Minimum Price and an additional Fairtrade Premium. This premium can be used to invest in business or community projects of the community's choice.
How does Fair Trade combat poverty?
The Fair Trade argument is that the poor are being paid less than fair prices for their products in the free market trading system. The Fairtrade foundation states that its goal is to "empower marginalized producers to become economically stable and self-sufficient and to promote sustainable development, gender equality, and environmental protection."
Offering decent prices for products can help support jobs and improve living conditions for producers, their families and the local businesses they buy from. It can also divert young men from involvement in militias. The intention is that this will ultimately decrease conflict levels in impoverished nations.
While not all poor states are volatile, data indicates that violent conflict contributes to poverty in a number of ways. It can cause damage to infrastructure, break up communities and contribute to increased unemployment and forced displacement of peoples.
Additionally, free trade boosts economic sectors, thereby creating more jobs and a source of stable increased wages. As developed countries move their operations into developing countries, new opportunities open for local workers. An increase in the general standard of living reduces hunger and increases food production. Overall, a higher income makes education more accessible, increases literacy, increases life expectancy and reduces infant mortality rates.
Fair Trade focuses on the exchange between individuals and companies. Fair Trade supply chains utilize direct partnerships that take into account the needs of individual communities. Often times, cross border supply chains strengthen ties between two or more nations. By bringing people together in mutually beneficial trade pacts and policies, Free Trade can contribute to a sense of peace in war-torn areas. Through cultural exchange, there is a rare absence of marginalization in this type of commerce.
What are the disadvantages to know about Fair Trade practices?
Although the Fair Trade movement has good intentions, it also has a few disadvantages.
Fairtrade targets farmers and producers who are financially secure enough to pay certification, inspection and marketing fees, which are necessary to ensure compliance with government regulations. Thus, the poorest farmers who would benefit most from Fairtrade certification are often excluded.
Fairtrade minimum prices and wages ensure fair payment of farmers. However, farmers for non-certified products are left at a considerable disadvantage. When prices fall in the world market, it is the non-Fairtrade certified farmers who suffer. That being said, prices in stores are not monitored by the Fairtrade Foundation. Thus, the producers receive only a small piece of the revenue from retail mark-ups.
Conversely, research conducted by various groups such as CODER, the Natural Resource Institute and Brazilian based BSD Consulting has shown positive impacts of Fair Trade practices around the globe. In Colombia for instance, a 2014 study by CODER assessed the impact of Fairtrade for banana farmers in small producer organizations and workers on plantations. The study concluded that Fairtrade, with the support of other organizations, contributed to a revival of the banana sector in Colombia and increased respect for human and labor rights. Other studies have demonstrated the effectiveness of Fairtrade on worker empowerment in Ecuadorian flower plantations and the benefits of Fairtrade orange juice for Brazilian smallholder farmers.
Here are the facts to know about Fair Trade that can help consumers make informed decisions in their daily lives. Many everyday food items like coffee, chocolate, fruit and nuts offer Fairtrade certified options in local grocery stores. Change is already happening in the Congo where Fairtrade certified gourmet coffee is sourced from war-torn regions. Companies such as Tropical Wholefoods have begun to sell Fairtrade certified dried apricots from northern Pakistan. Just an extra minute in the grocery aisle and a few extra cents to choose Fairtrade can make a big difference.
-GiGi Hogan
Photo: Flickr

https://borgenproject.org/wp-content/uploads/logo.jpg
0
0
Kim Thelwell
https://borgenproject.org/wp-content/uploads/logo.jpg
Kim Thelwell
2019-07-21 09:41:57
2019-07-21 09:41:57
What You Need to Know about Fair Trade