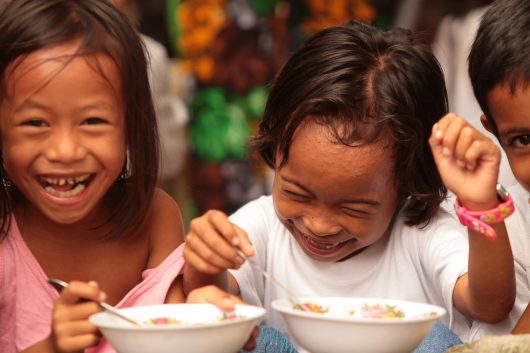 The only time many of us think of food is when we are hungry. Unfortunately, many countries like Ethiopia, Kenya, Nigeria, Somalia, Uganda, and Yemen are not afforded that opportunity due to many catastrophes that affect the growth of crops and other food sources. Thanks to the supergroup called United Support of Artists (USA) for Africa, circa 1985, famine became a global concern. Artists such as Michael Jackson, Lionel Richie, and Quincy Jones contributed to the charitable, Billboard-charting single We Are the World. Fast forward to over 30 years later, the following question is still a valid one: what is famine?
What is Famine?
Famine is not just food shortage. Chris Hufstader from OXFAM America states that it's also a widespread food scarcity where poverty leads to malnutrition and death. Food scarcity is determined under a set of criteria and ranking called the Integrated Food Security Phase Classification (IPC). The IPC is a tracking system that monitors the availability of food in various countries for governments to foresee and become proactive to avoid a food crisis. The IPC is set up into five phases:
Food security: a state of having dependable access to food to maintain a balanced diet.
Food insecurity: when five to 10 percent of a population has limited access to food.
Acute food and livelihood crisis: a plight where there is 10 to 15 percent of a community that experiences a severe absence of food and the only way to reach nourishment is by selling necessary items.
Humanitarian emergency: when 15 to 30 percent of a population is at an extreme absence of food and countless people meet there demise because of it.
Famine: when 30 percent of a population experiences an absolute lack of food.
Origins of Famine
To know what is famine is to see the origin. Just like many things in life like war, slavery, and any form of injustice there is a cause and effect. According to Joel Mokyr of the Britannica, famine originated in the 19th century in Ireland. The cause of hunger stemmed from a consecutive year of potato crop failure due to an infestation that targets the leaves and roots of these plants. It was later called the Great Famine. The Great Famine was so severe it was given three alternate names: Irish Potato Famine, Great Irish Famine, or Famine of 1845-1849.
Although crop failure is one of many reasons to why famines occur, there are several reasons why scarcity exists. For instance, Joe Hasell and Max Roser from Our World in Data states that the lack of serviceable food markets to support and ensure reliable transportation of goods to aid malnourished countries is an issue. Without efficient shipping from the marketplace, support cannot be released. Also, inflation on prices in food markets leads to marginalizing poverty-stricken countries to afford the food sold. According to Hasell and Roser's source from the Markets and Famines novel, Martin Ravallion, increase in prices stems from floods that transpired throughout the famine which developed a supply and demand. Panic buying and price speculation, however, contributed to the actual cause of food shortage.
Solutions Exist
Understanding famine, the history, and the causes of this travesty leads to many solutions that can ensure that no one goes unfed. WeFarm CEO and Founder, Kenny Ewan, presents one such solution in providing farmers worldwide with the necessary communication for success. Programs like this begin to counteract every potential food scare and prohibit further damage to populations.
– Christopher Shipman
Photo: Flickr
https://borgenproject.org/wp-content/uploads/logo.jpg
0
0
Borgen Project
https://borgenproject.org/wp-content/uploads/logo.jpg
Borgen Project
2018-04-15 10:30:09
2019-11-10 10:16:43
What Is Famine?