Superior Water Quality in Liechtenstein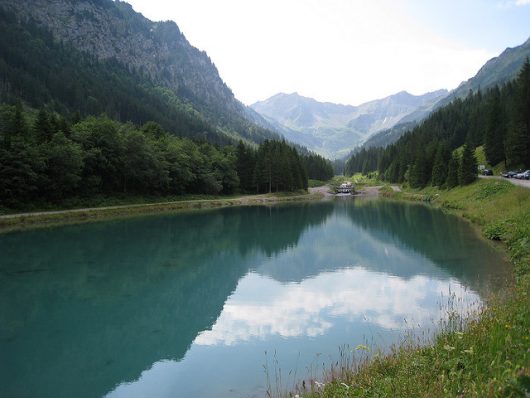 The principality of Liechtenstein, located between Austria and Switzerland, is known for its grand castles, alpine landscapes and beautiful views overlooking the Rhine. The Rhine makes up 27 kilometers of the country's western border with Switzerland.
However, it is just one of the many rivers that flow through Liechtenstein. Because of this, water is incredibly important to the country, not only as a drinking and sanitation source but as a source of power for Liechtenstein's several hydroelectric dams. Consequently, the water quality in Liechtenstein is among the best in the world.
In 2003, Liechtenstein adopted the Water Protection Act and the ordinances that went along with it. This included several regulations to maintain or improve the quality and quantity of groundwater. Among these regulations were spatial planning measures, ensuring that there are designated groundwater protection zones and clear rules as to the protection and use of said groundwater.
These ordinances also clearly detail the protocol if any water was to become polluted. This makes it easy to identify and solve any contamination issues as soon as they arise.
These regulations ensure the healthy exchange between groundwater and surface waters, which is crucial to the continued availability of drinking water and the many attractive recreational water sites that Liechtenstein boasts.
As part of the most recent Convention on Biodiversity, revisions to the initial Water Protection Act included aims to strengthen biodiversity in the area. Firstly, Liechtenstein clearly defines its "water spaces," which allows for planning backup in the case of flooding and makes for better maintenance of ecological integrity. It also makes sure that these spaces are not used for agriculture or other building projects, which could seriously damage the water quality in Liechtenstein as a whole.
Clearly, Liechtenstein has demonstrated its commitment not only to preserving water quality but also to preserving biodiversity and the natural beauty of its many water sources. In this, Liechtenstein serves as a role model for all of Europe and, by extension, the world, by challenging us all to make water quality and conservation a priority.
– Audrey Palzkill
Photo: Flickr
https://borgenproject.org/wp-content/uploads/logo.jpg
0
0
Borgen Project
https://borgenproject.org/wp-content/uploads/logo.jpg
Borgen Project
2017-08-23 01:30:19
2020-06-18 11:10:02
Superior Water Quality in Liechtenstein