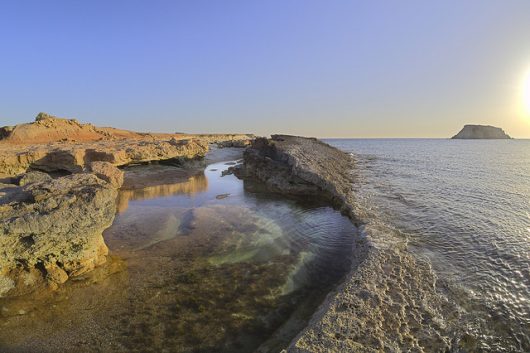 Cyprus is an island country in Europe that divided in 1974 when Turkey took over the north section of the country. The island then broke into numerous sections and was placed under the control of Turkish Cypriots and Greek Cypriots. To this day, the U.N. patrols the island to maintain peace.
The Cyprus economy depends heavily on its agricultural sector. In fact, Cyprus's government found that the agrarian sector absorbs 69 percent of the country's total water usage. However, due to the numerous years of light rainfall in the region, this segment of the country's economy has suffered.
Is Water Quality The Real Issue?
In 2008, Cyprus had its fourth year of drought with little rainfall, which only got worse during the summer months of each year. In recent years, the situation has continued to worsen. Although the water quality in Cyprus is high, the volume of available water is low compared to what the country needs.
On top of the ongoing drought in the region, the Cypriot government has struggled to find alternative water sources for its citizens. Cyprus has a history of over-stressing groundwater resources. As a result, the country has met the ecological limit for how much water they can pull from the ground. This limit has reduced the water quality in Cyprus considerably.
Possible Solutions

The Cypriot government has been forced to implement measures to reduce water usage in the country. The government made a 25 to 30 percent cut to the domestic water supplies all throughout the country. With little amounts of rainfall and water cuts by the government continuing to be present, many farmers in the country struggle to make ends meet.
Another method the Cypriot government used was raising taxes for water consumption. The largest water users often receive bills of thousands of euros. This policy has resulted in many cutting back on water usage.
There is also a controversial plan to build a pipeline that will travel under the ocean from Turkey to Cyprus. This expensive project could provide large quantities of fresh water to the island.
It is clear that the overuse of water and prolonged drought has affected the water quality in Cyprus immensely. Although the Cypriot government has made efforts to reduce the amount of water consumed while it faces an ongoing drought, this policy is still not sustainable. New technologies must be created to solve the issue of limited water resources in Cyprus.
– Nick Beauchamp
Photo: Flickr
https://borgenproject.org/wp-content/uploads/logo.jpg
0
0
Borgen Project
https://borgenproject.org/wp-content/uploads/logo.jpg
Borgen Project
2017-08-23 01:30:47
2020-06-18 11:02:03
Water Quality in Cyprus