Urban Agriculture Addresses Food Insecurity in Brazil's Favelas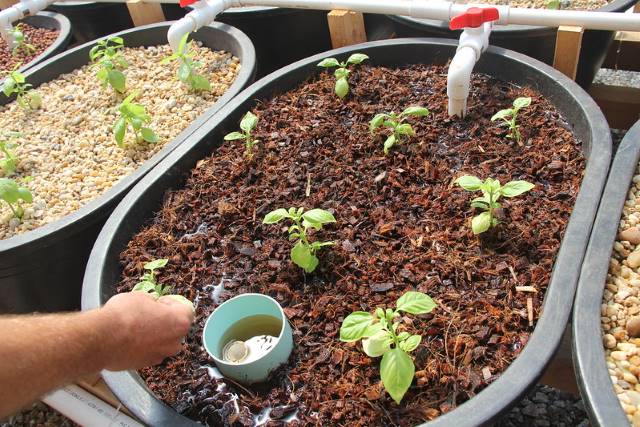 With approximately 1.5 million residents, the favelas of Rio de Janeiro, Brazil, have dense populations with locations often on the outskirts of the city. Disproportionately underserved, the communities in these informal settlements deal with issues such as improper waste disposal, gang violence and unemployment. Out of Brazil's total population of 214 million people, about 23.5% of people experience moderate to severe food insecurity.  Feeding America defines food insecurity as "a lack of consistent access to enough food for every person in a household to live an active, healthy life." Run by gangs and riddled with violence, large areas of the favelas are often hard to reach and support, which leaves the local population with little choice but to devise their own strategies and solutions to address the issues in their communities. To improve living conditions in the favelas and wider Brazil, organizations are turning to urban agriculture to address food insecurity.
Urban Agriculture and Poverty
Urban agriculture involves the transferring of local food production processes to the urban landscape. Often community-centered, urban agriculture can take several forms, such as rooftop or community gardens. Urban farming provides a space where social bonds and collaborations may be formed within impoverished communities. Additionally, urban agriculture creates organic, affordable, accessible and nutritious food systems to improve food insecurity in the favelas. Not only does urban agriculture provide a reliable supply of food to people who need it most but urban agriculture can also create job opportunities for people in poverty.
Manguinhos Vegetable Garden (Horta de Manguinhos) Project
This urban farming project operating in the impoverished Manguinhos favela is "Latin America's largest community farm." In some areas of the Manguinhos favela, the unemployment rate exceeds 50%. According to Al Jazeera, the project is "helping at least 800 families survive" during COVID-19 while "employing more than 20 local workers at a time when Brazil grapples with a pandemic-battered economy."
Created by Rio de Janeiro's environment secretary, Hortas Cariocas is the "municipal-led social development initiative" that launched the Manguinhos Vegetable Garden in 2013 in an attempt to reduce poverty and improve food security in the favela. Members involved in the project receive training, equipment and weekly produce to secure the food needs of their families. The project also requires members to deliver some of the produce "to at-risk members." The project then sells excess produce "commercially to Brazilian distributors."
The Hortas Cariocas initiative has expanded to almost 50 vegetable gardens across Rio, according to Reuters in December 2021. All of Rio de Janeiro's urban agriculture initiatives combined allow the city to yield "more than 80 tonnes of produce" to improve food security for more than 20,000 households.
Looking Ahead
Urban agricultural programs and initiatives in the favelas are a step toward providing marginalized communities with some form of self-sustenance and food security. In addition to this, urban farming also creates a potential source of income for communities as well as a green space for people to come together peacefully. As more urban agricultural initiatives form and expand, food insecurity in Brazil's most impoverished areas reduces exponentially.
– Owen R. Mutiganda
Photo: Flickr
https://borgenproject.org/wp-content/uploads/logo.jpg
0
0
Jennifer Philipp
https://borgenproject.org/wp-content/uploads/logo.jpg
Jennifer Philipp
2022-01-21 01:30:08
2022-03-18 06:02:37
Urban Agriculture Addresses Food Insecurity in Brazil's Favelas