Giraffe: Addressing Unemployment in South Africa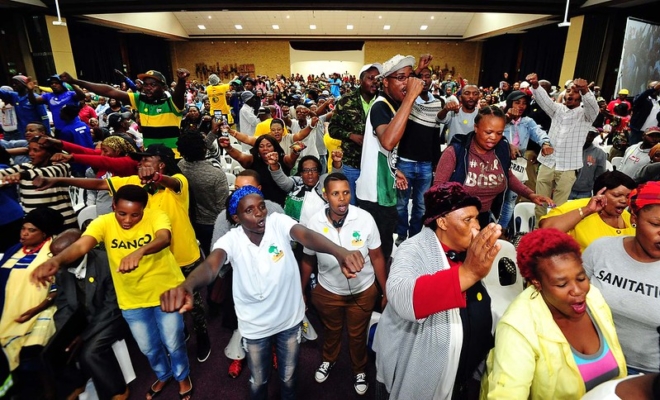 Although South Africa's GDP is the second-highest in Africa, more than 50% of the population lives in poverty. One of the factors preventing people from escaping poverty is the nation's staggering unemployment rate. With over 28.18% of the population looking for work in 2019, South Africa's unemployment rate is one of the highest in the world. Giraffe is a job recruitment platform that Anish Shivdasani created in 2015 with the mission of alleviating unemployment in South Africa.
3 Causes of Unemployment in South Africa
Apartheid systematically excluded black people from the educational system and the skilled workforce throughout the 20th century. Recently, there are more women and people of color participating in the education system and receiving training. As a result, there are more job seekers in South Africa than there are hiring employers.
South Africa's labor market favors highly skilled workers. This results in few accessible jobs for the general public. The nation's labor laws, which include high wages and policies that constrain employers from letting employees go, discourage employers from hiring young workers with minimal experience.
Despite the government's increased spending on education, the South African education system does not provide students with adequate training or skills necessary for the type of employment available in the formal sector. Additionally, many students are unable to finish school and are, therefore, highly likely to experience unemployment. The problems within the nation's education system resulted in a youth unemployment rate of 55.97% in 2019.
Giraffe: A Solution
More than 1 million job seekers use Giraffe's platform, and the software has invited more than 500,000 applicants for an interview in the last five years. The app is convenient for both employers and applicants, as it takes just a few minutes to post a job with the employer's desired criteria. Here are three ways Giraffe addresses the problem of unemployment in South Africa.
3 Ways Giraffe Addresses Unemployment
Giraffe aims to empower its employers by focusing on the problem of job retention in South Africa. The technology screens candidates so that employers only have to assess applicants that meet their qualifications. Giraffe even provides an option for a voice recording through which applicants respond to a question that the employer poses. Therefore, when candidates receive a request to come in for an interview, employers are confident that they have picked the right person for the job.
Giraffe is the platform with the most medium-skilled workers in South Africa, including recent graduates and students. The app offers jobs for many levels of training rather than just providing jobs to wealthy, highly educated applicants. This could eventually serve to reduce the youth unemployment rate by providing opportunities to young people with mid-level training.
In 2019, Giraffe announced that it would provide its services "for free to exempted micro-enterprises (EMEs) who are willing to hire first-time job-seekers." This helps small businesses who are often unable to afford job-recruitment technology. In South Africa, where economic competition is rare and small businesses struggle to gain traction, Giraffe's services could serve to invigorate entrepreneurial culture while actively reducing unemployment.
Impact of COVID-19
With more than 380,000 cases and over 5,000 deaths, COVID-19 has taken a toll on unemployment in South Africa, which experts expect to increase to 35.31% by December 2020. Additionally, 8.1% of people reported having closed their businesses or lost their jobs due to the COVID-19 lockdown in May 2020.

Giraffe's platform will be integral to the thousands of people who lose their jobs in the wake of COVID-19, as more people will be looking for work once the virus subsides. The company also adapted to COVID-19 by educating other start-ups about how to conduct business productively from home.
Looking Forward
In the future, Giraffe aims to provide job training through its app. This should provide even more opportunities for job seekers to improve their skills, become qualified for higher-paying jobs and to meet more employers' criteria. The start-up also intends to expand internationally and to continue to narrow its focus on small businesses.

Giraffe is a fast-growing company using modern technology that has garnered support and funding from around the world. Unemployment remains one of the most pressing issues in South Africa. However, companies like Giraffe provide tangible solutions that will help address the issue of unemployment in South Africa.

– Melina Stavropoulos
Photo: Flickr
https://borgenproject.org/wp-content/uploads/logo.jpg
0
0
Kim Thelwell
https://borgenproject.org/wp-content/uploads/logo.jpg
Kim Thelwell
2020-08-17 13:30:13
2020-08-17 07:16:11
Giraffe: Addressing Unemployment in South Africa