How Unbound is Fighting Global Poverty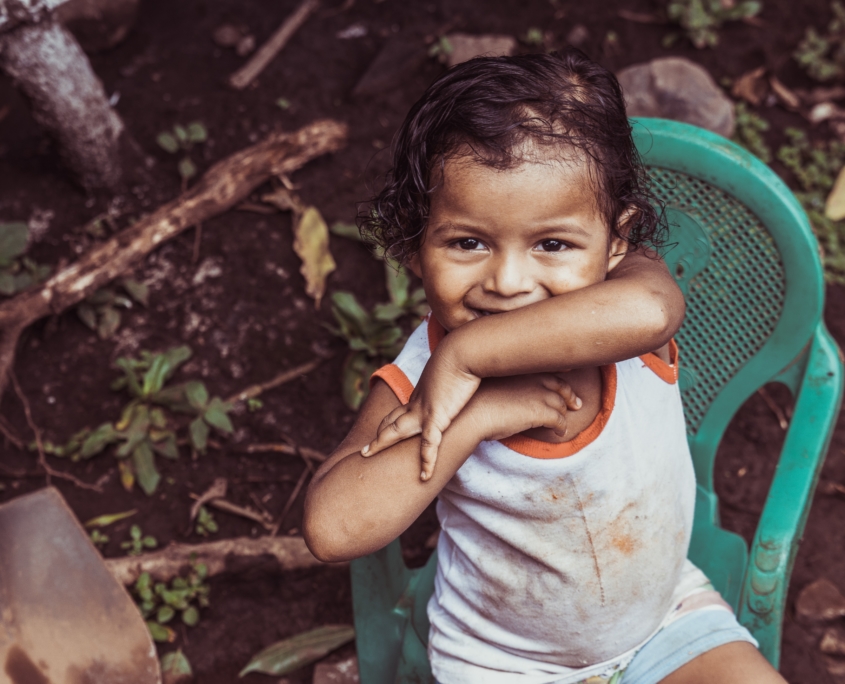 The challenge of addressing global poverty requires a multitude of solutions and approaches. The nonprofit organization Unbound is fighting global poverty one person at a time. Unbound makes poverty personal by connecting the sponsored family with the sponsor supporting them. It formed as a grassroots program built on a foundation of human connection that gives a hand to struggling families worldwide. The nonprofit currently works in 19 nations, creating mothers' groups and supporting families out of poverty. To discuss how Unbound helps impoverished families worldwide every day, The Borgen Project interviewed Scott Wassermann, the CEO of the organization.
Scott got his start at Unbound volunteering for the board. His wife, Annabella, pushed him to sponsor a child. After sponsoring his first child, he and his wife received an invitation for a homecooked meal from the founders. This is when he realized that Unbound was a community organization that is changing the world. He continued to work on the board while also working as a juvenile lawyer. During this time, Scott grew closer to the founders and their mission.
Unbounds' Approach to Ending Global Poverty
The Borgen Project asked Scott why the founders had the drive to end global poverty. He said, "We had two principal founders [Bob and Bud Hentzen], about five people total [Bob, Bud, Jim and Nadine Hentzen and Jerry Tolle], but two are really leading it." They had spent time serving in Latin America, living among the poor. Upon their return to the United States, they longed to continue their work. The founders asked themselves what they valued from their time in Latin America. Scott says the answer was simple: "The people we met, the families we knew." Unbound built the foundation on community and humanity. It understood from its inception the power that one person can have, no matter how small.
Unbound's approach to resolving poverty is unique. It makes use of terms such as the airplane view, plaza view and porch view to explain the multiple approaches to poverty. Scott explains these terms as follows: "The airplanes view our global evaluations; the Plaza view is community evaluations and porch view as individual families. And that's where our heart is, is a porch." Using this kind of imagery helps others grasp that different approaches are necessary to end global poverty. By working together, more progress can happen.
How Unbound is Fighting Global Poverty and Changing Lives
Unbound helps impoverished people get ahold of the resources they need to thrive. That means providing funding, education and aid to help provide better occupations and standards of life for sponsored families. It does this by setting up a bank account for families and giving them the monthly funds from their sponsor. That money also goes toward distributing resources that would offer the most aid for that person's specific situation. For example, Unbound helps communities facilitate solar panels or hold classes on how to use a computer. Unbound's goal is to support impoverished communities to give them the funding and resources to live a happy, healthy life.
Unbound Mother Groups
Mothers groups are more recent programs. These groups offer an added layer of support for women in extreme poverty. Women, in many cases, suffer from a higher level of marginalization in impoverished areas than men do. Unbound addressed this by utilizing the need for community support. Thus, the mother groups emerged, consisting of different mothers from the same community. Scott Wassermann told a story about a mother group that he had met in India.
"Anabella [Scott's wife] and I were meeting with a mother's group in Allahabad, India and what was amazing about this group was that there were both Hindus and Muslims in this group. They were telling us that even though they lived on the same block, they had never met each other…They created these lime green saris because we didn't want any difference between Hindus and Muslims in Unbound. So, they say we all wear the same color of saris." The group told them that, when one of the mothers in the group fell ill, all the other members cared for her and her family. This story shows the power of humanity and offers a hand up.
The Power of Group Support
The nonprofit's success demonstrates that giving others the tools that they need to reach their goals produces promising results. Many people living in extreme poverty have no knowledge of where or how to lift themselves out of poverty. Unbound is fighting global poverty and has reached thousands of people in all 19 countries it works in.
– Rachel Wolf
Photo: Unsplash
https://borgenproject.org/wp-content/uploads/logo.jpg
0
0
Jennifer Philipp
https://borgenproject.org/wp-content/uploads/logo.jpg
Jennifer Philipp
2021-06-02 01:30:14
2021-07-28 08:50:18
How Unbound is Fighting Global Poverty