Poland Welcomes Ukrainian Refugees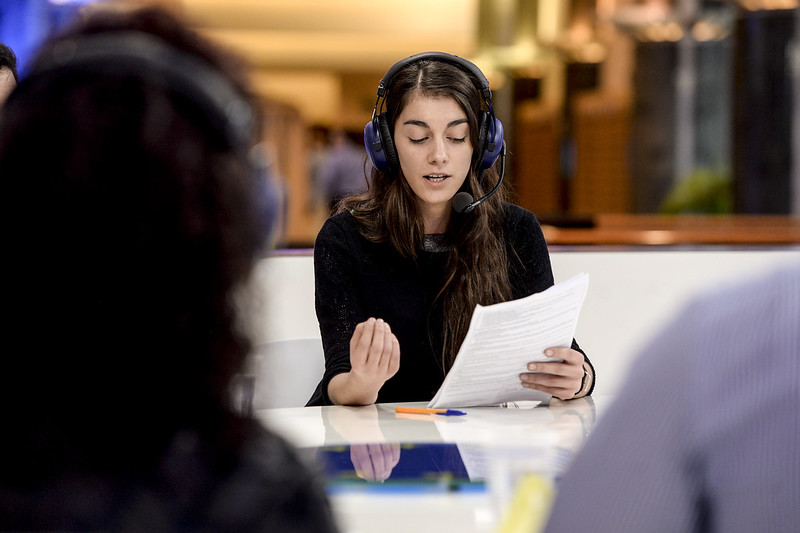 Poland has been a top host country for Ukrainian refugees since the start of the Russian invasion in February 2022. Poland has in fact welcomed more than 3.5 million of the 6.5 million Ukrainians who have fled the violence in their country. While half of those who crossed the border into Poland intend to seek temporary residence in other European countries, the other half is remaining in Poland until the war is over.
Who are the Refugees?
The majority of the 6.5 million Ukrainians who have fled the country are women and children. This is because, under Ukraine's martial law, men between the ages of 18 and 60 are prohibited from leaving the country. Fathers, husbands and sons have had to stay behind, resulting in many families being separated.
Not all refugees fleeing from Ukraine are Ukrainian. Students from African countries, Afghan refugees and Belarusian asylum seekers make up a sizeable portion of those who cross into Poland in the flight from violence, according to the International Rescue Committee (IRC). When the EU announced temporary protection for Ukrainian refugees, the IRC also urged that the same auspices be extended to non-Ukrainian residents and asylum seekers.
What Do the Refugees Need?
Refugees arriving in Poland are fleeing areas heavily inflicted by fighting with some having spent weeks living in bomb shelters and basements. Scared for their own lives as well as the lives of any loved ones left behind, refugees enter Poland in a state of acute distress and anxiety. On top of their concern for family members still in Ukraine, refugees must also deal with the stress of mapping out their future course of action with far fewer economic resources and social ties than they had in their home country.
Refugees' main needs are health and medical services. At the beginning of the crisis, those making the journey across the border endured freezing temperatures and went days without enough food and water. "People are arriving across the border exhausted, hungry and cold," said IRC Ukraine emergency response team lead Heather Macey to Rescue.
The government of Poland has installed numerous reception centers throughout the country in response. There, refugees can receive any medical attention they may need and recuperate for a few nights before finding shelter elsewhere in the country. The IRC has played a critical role in providing these centers with blankets and sleeping bags as well as necessary medical equipment.
Poland's Open Door Policy
Poland has been quick to establish systems of legal stay, access to employment, education, health care and other social welfare for newly arriving refugees. Polish authorities have registered more than 1.1 million people with the Government of Poland and granted them with a state ID number that gives them access to these services, U.N. reports.
While the Polish government has accomplished much on its own, other international organizations like the IRC and the UNHCR have played a critical role in supporting government-led efforts, specifically in providing cash assistance and delivering emergency supplies. "[More than] 100,000 refugees have already received financial support from UNHCR to cover their basic needs, such as paying rent or buying food and medicine," said Olga Sarrado, spokeswoman for UNHCR.
With the help of its partners, Poland has shown an impressive crisis response. It is important to remember however that the Russian-Ukraine war is ongoing, and the country is to expect even larger flows of refugees further into the year meaning that more support will be needed going forward.
– Lauren Kim
Photo: Flickr
https://borgenproject.org/wp-content/uploads/logo.jpg
0
0
Jennifer Philipp
https://borgenproject.org/wp-content/uploads/logo.jpg
Jennifer Philipp
2022-09-02 01:30:37
2022-08-31 11:56:15
Poland Welcomes Ukrainian Refugees