Top Diseases in the Marshall Islands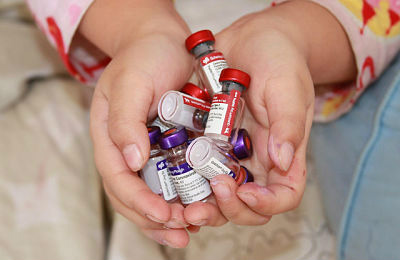 The Marshall Islands consist of two strings of 29 coral atolls and five islands in the North Pacific between Australia and the Hawaiian Islands. Due to a lack of natural resources and high unemployment rates, the island struggles with poverty and accompanying diseases.
For tourists, the top diseases in the Marshall Islands are Zika virus and typhoid. However, far more diseases inhibit and threaten the lives of those who live on the islands year-round.
Every day, the inhabitants of these islands struggle to remain healthy due to both communicable and noncommunicable diseases.
Communicable Diseases
Neglected tropical diseases (NTD) are some of the top diseases in the Marshall Islands. They are a group of viral, parasitic and bacterial diseases that typically affect impoverished communities that lack proper sanitation.
According to the CDC, NTDs impair physical and cognitive development and can create a cycle of disease and poverty. Examples of neglected tropical diseases include dengue fever, leprosy, rabies and hookworm infection.
Other communicable diseases include Hepatitis, schistosomiasis, meningitis, and Lassa fever. These diseases are hard to control due to poor water supplies, personal hygiene issues, overcrowding and a lack of good medical facilities.
Noncommunicable Diseases
Noncommunicable diseases are the leading cause of death in the Marshall Islands. Diabetes, chronic respiratory diseases and urogenital, blood and endocrine diseases often develop as a result of reduced mobility and obesity.
In 2011, Pacific health ministers declared that noncommunicable diseases were an urgent crisis in the Pacific Islands. Additionally, the Republic of the Marshall Islands Embassy asserts that the influence of Western culture has led to an increase in consumption of unhealthy food, alcohol and tobacco.
Additionally, the government has recognized the increase in heart conditions and diabetes and is working on ways to influence lifestyle changes and increase access to healthcare.
According to the World Health Organization Country Cooperation Strategy for Marshall Islands (2013-2017), "because of the unique situation of Pacific countries with their limited systems and human resource capacities, it is essential to have modest, realistic and cost effective plans."
The Marshall Islands have already succeeded in eradicating some vaccine-preventable diseases from the country. A large-scale mass drug administration campaign eliminated lymphatic filariasis in the Marshall Islands on March 30, 2017. Consequently, there is hope for the eradication of even more disease with the necessary cooperation between the government and citizens of the Marshall Islands.
– Madeline Boeding
Photo: Flickr
https://borgenproject.org/wp-content/uploads/logo.jpg
0
0
Borgen Project
https://borgenproject.org/wp-content/uploads/logo.jpg
Borgen Project
2017-07-05 07:30:13
2020-05-15 20:48:27
Top Diseases in the Marshall Islands