The World's Most Troubled Countries are Improving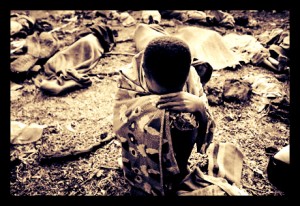 In a recent study by the World Bank, the top twenty most fragile countries are beginning to see improvements in education, health, and poverty reduction. The World Bank studied the development of these countries over the course of a few years and was pleased to announce that the standards of living in each country had improved.
The World Bank studied countries deemed conflict prone and economically unsound and judged based on United Nations standards regarding poverty, hunger and disease that each country must strive to achieve by 2015. These Millennium Development Goals hope to eradicate extreme global poverty by 2030. With the help of foreign aid, six more developing countries are expected to meet the deadline. In 2010, none of these fragile countries were in line to meet the Millennium goals.
Improvements can be seen in places where extreme poverty has been cut in half or girl's education has improved, like in Afghanistan, Nepal and Timor-Leste. "This should be a wake-up call to the global community not to dismiss these countries as lost causes," World Bank President Jim Yong Kim said. "Development can and is being achieved, even amid fragility and violence."
Despite these positive results, there are still many countries that are predicted to not reach the Millennium Goals by 2015. There are several possible reasons as to why some developing countries are not progressing. One may be that wealthy countries cut foreign aid programs when they do not see immediate results, or possibly the country is experiencing a war, making poverty and hunger eradication even more difficult to achieve.
The key to successful reduction of poverty and improved human rights is transparency and accountability of governments, says President Kim. As the World Bank and United Nations develop a closer relationship, they hope to combine financial growth with humanitarian rights. The organizations also hope to work together to uncover the root causes behind conflict and poverty in a given country. This combination will ensure a country's growth, both economically and socially.
– Mary Penn
https://borgenproject.org/wp-content/uploads/logo.jpg
0
0
Borgen Project
https://borgenproject.org/wp-content/uploads/logo.jpg
Borgen Project
2013-05-03 06:38:13
2020-05-26 08:06:57
The World's Most Troubled Countries are Improving