The Voices of African Women in Agriculture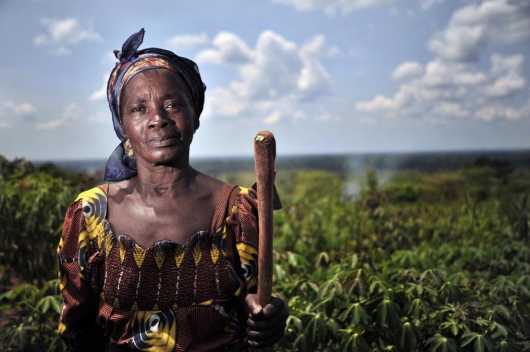 The African Women in Agricultural Research and Development program (AWARD) seeks to realize the untapped potential of women scientists in Africa. As a career development program, AWARD offers competitive fellowships to African women in agriculture.
These women have a common goal to eliminate hunger and poverty in Africa through agricultural research. Research areas are widespread, but have included plant pathology, water management and poultry science. Fellowships have been granted to women from a range of socioeconomic backgrounds.
So, why women? Why is it specifically important to support female agricultural scientists in Africa?
Most African smallholder farmers are women, but only one in four agricultural researchers is female. There are traditional and cultural barriers to women's participation in agricultural science and to education in general. In this traditionally male-dominated field, women need support to develop leadership skills.
The AWARD program offers mentorship and development of science and leadership skills for women in agriculture. The goal is to provide women with a position where their voices can be heard in the field of agricultural science. 390 African women scientists have benefitted from this program.
Food security will require changes in field and laboratory work, and women have much to offer in this area of study. Dr. Jane Ambuko, supported by the AWARD program, started a project to introduce farmers to a cold-storage option for their food products. The CoolBot system is less expensive than traditional cooling systems and can preserve fruits and vegetables.
According to the Alliance for a Green Revolution in Africa, "four billion dollars' worth of food is lost annually due to inefficiencies across the agricultural value chain after crops are harvested."
The CoolBot system and the work of Jane Ambuko offer a solution to combat food waste and improve the economic livelihoods of families in Africa. This is one example of a research innovation, developed by a woman, that can help save lives by reducing hunger. The goal to end global poverty is more attainable with the inclusion of women.
– Iliana Lang
Sources: African Women in Agricultural Research and Development, Agricultural Science & Technology Indicators, AGRA, Feed the Future
Photo: FAO
https://borgenproject.org/wp-content/uploads/logo.jpg
0
0
Borgen Project
https://borgenproject.org/wp-content/uploads/logo.jpg
Borgen Project
2015-07-01 14:03:50
2020-07-14 14:32:22
The Voices of African Women in Agriculture